Olivia Gomez, Staff Writer
Applications for the Parker Archie Moore Endowed Scholarship are now being accepted, according to an email sent to students. The scholarship was created for students who exemplify the qualities for which 20-year-old P...
March 20 • No Comments
View All »
Vanesa Montalvo, Staff Writer
"An empowering woman is someone who leads by example and isn't afraid to take the risks. She is someone who goes the extra mile to help others and never ceases her pas...
March 19 • No Comments
March 19
"When I feel empowered, I am living life on my own term...
March 5
"An empowering woman is somebody who can interpret t...
ASLC cabinet: a year in review
March 5
Beneficial, accomplished, fun and just getting started is...
View All »
Staff Profile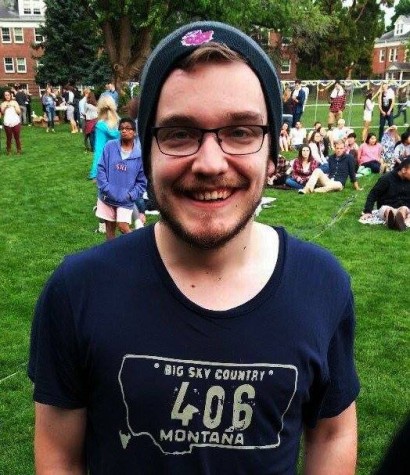 John Christensen
Staff Photographer
I am a junior sociology major. I am a part of Linfield Chaplain's Team and I am the Program Director for KSLC (Linfield's student-run campus radio station), plus I own my own photography business. I cannot...
Camille Botello, Staff Writer/Online Productions
March 17, 1939 was the date of the first March Madness men's college basketball tournament. Now, 78 years later, March Madness is one of the biggest sporting events nationwide, raking in an average of 11.3 annual viewe...
March 20 • No Comments
View All »