The Wildcats traveled to Texas for the NCAA Regional Baseball Tournament. Facing the Centenary Gents, the 'Cats found themselves in a place forcing them to claw their way back into the bracket. It resulted in a 12-1 loss and ...
May 22, 2017 • No Comments
View All »
Dawn Nowacki, Associate dean of faculty, professor
To the editor, In response to Reshmi Dutt-Ballerstadt's op ed of May 17th, I'd like us to consider the following. I agree that change at Linfield does not happen quickly, and that we are behind the...
May 20, 2017 • 6 Comments
Why free speech matters to all of us
May 19, 2017
The Place For Outrage When Free Speech Is Hate Speech: Our Mission, Our Values, Our Obligations
May 15, 2017
White privilege and understanding your racial identity's implications
May 12, 2017
View All »
Davis Pitner, For the Review
Episode 1: Jake Mihelich Growing up Jake Mihelich didn't think that he would become a three time all-American, win two national titles, and graduate as one of Linfield'...
May 10, 2017 • No Comments
Linfield sees three Fulbright finalists
April 28, 2017
Three Linfield seniors are excited to have been chosen...
April 3, 2017
The second round of food trucks was a success, than...
March 19, 2017
"An empowering woman is someone who leads by example...
View All »
Staff Profile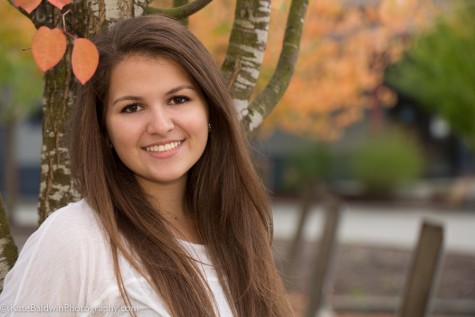 Megan Ditore
News editor
Megan Ditore is a sophomore undecided major leaning towards Communications Arts. Ditore has lived in Duvall, Washington, her entire life with her two siblings, older sister Michelle and twin brother Anthony....
Kaelia Neal, Editior-In-Chief
June 30 marks the end of a storied career for Scott Carnahan. "I felt like this was home," Carnahan said. "I will miss the relationships more than anything." He said Linfield is a place where people make lif...
May 15, 2017 • No Comments
View All »