The Wildcats traveled to Texas for the NCAA Regional Baseball Tournament. Facing the Centenary Gents, the 'Cats found themselves in a place forcing them to claw their way back into the bracket. It resulted in a 12-1 loss and ...
May 22, 2017 • No Comments
Olivia Gomez, Staff Writer
A series of nods and hums of approval supported the committee's desire for a person with experience working at a liberal arts college to follow Linfield's retiring president. Thomas L. Hellie, who became Linfield's pr...
May 22, 2017 • No Comments
Malia Riggs, News Editor
With summer on its way so are the repairs and renovations that happen throughout campus with students being gone. Along with those renovations and repairs happening this summer, the planning for a new science building has ...
May 22, 2017 • No Comments
View All »
Dawn Nowacki, Associate dean of faculty, professor
To the editor, In response to Reshmi Dutt-Ballerstadt's op ed of May 17th, I'd like us to consider the following. I agree that change at Linfield does not happen quickly, and that we are behind the...
May 20, 2017 • 6 Comments
Why free speech matters to all of us
May 19, 2017
The Place For Outrage When Free Speech Is Hate Speech: Our Mission, Our Values, Our Obligations
May 15, 2017
A gamut of memories and experiences
May 15, 2017
View All »
Davis Pitner, For the Review
Episode 1: Jake Mihelich Growing up Jake Mihelich didn't think that he would become a three time all-American, win two national titles, and graduate as one of Linfield'...
May 10, 2017 • No Comments
Linfield sees three Fulbright finalists
April 28, 2017
Three Linfield seniors are excited to have been chosen...
April 3, 2017
The second round of food trucks was a success, than...
March 19, 2017
"An empowering woman is someone who leads by example...
View All »
Staff Profile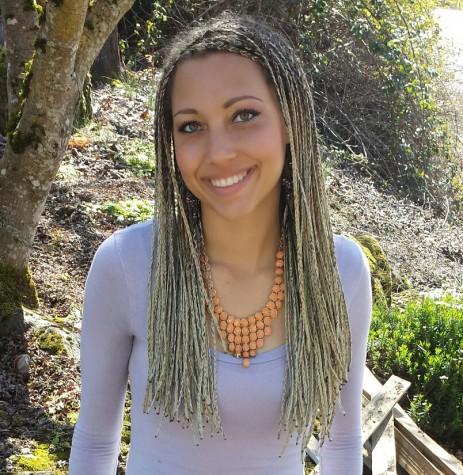 Kaelia Neal
Editor-in-Chief
Kaelia Neal is the editor-in-chief for the Linfield Review.  A senior mass communication major and sport management minor, Neal is interested in a career as a sports reporter. She is also a member of...
Kaelia Neal, Editior-In-Chief
June 30 marks the end of a storied career for Scott Carnahan. "I felt like this was home," Carnahan said. "I will miss the relationships more than anything." He said Linfield is a place where people make lif...
May 15, 2017 • No Comments
View All »