Kyle Huizinga, Staff writer
November 13, 2017 • No Comments
Dialogue about climate change as a culture is slowly becoming less outlandish, and conversations about real issues are being faced head-on by academic institutions such as Linfield. The debate topic of the evening was...
Olivia Gomez, Staff writer
November 2, 2017 • No Comments
More American undergraduates than ever are suffering from anxiety disorders or other forms of mental illness, and Linfield students have been keeping up with the national trend. Patty Haddeland, who serves as director...
Olivia Gomez, Staff writer
November 2, 2017 • No Comments
Pervasive. Across social media platforms, in academic settings and in interviews conducted by journalists from national newspapers, "pervasive" was the word most commonly used the past two weeks to describe sexual...
View All »
Kaho Akau, Staff writer
November 12, 2017 • No Comments
He sat in a booth at a local Denny's in San Clemente, California. A platoon mate joined him as he devoured his Lumberjack Slam, each bite of bacon, eggs and pancakes more...
Setting the pace, with heart, student leads an active life
November 12, 2017
"I'm battery-operated," Linfield student Claire...
Fresh perspective for HHPA faculty
November 12, 2017
The Linfield Health and Human Performance department...
Professor takes a new approach to biology
November 3, 2017
Andrew Black is a new visiting professor in biology, and ...
View All »
Staff Profile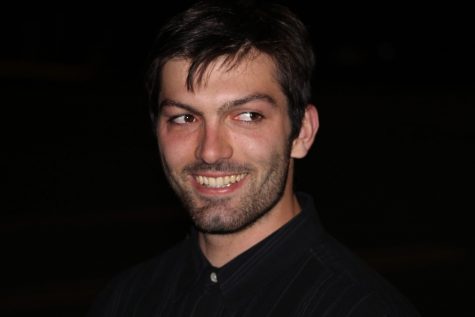 Cale Byers
Photojournalist
Cale Byers is a math major who loves analog photography, cooking, and public transportation. Next summer, he plans on traveling across the U.S, working at organic farms and documenting the agrarian l...
Alex Jensen, Sports Editor
November 20, 2017 • No Comments
The Wildcats finished in the top 100 at the NCAA National Competition. Senior Kaelia Neal and Junior Courtney Beard gave up the beginning of their Thanksgiving break to fly to Illinois to compete against 279 of the best cross-country...
View All »