Olivia Gomez and Elizabeth Stoeger
October 17, 2017 • No Comments
Two prominent voices in the African American and LGBT communities, respectively, engaged in civil discourse on free speech, where they disagreed on the regulation of hate speech but found common ground when they discussed the ...
Angel Rosas, Staff writer
October 16, 2017 • No Comments
A new poster campaign has come to Dillin Hall showing off what Sodexo and the Dillin chefs are bringing to the table. The posters made their entrance unannounced early last month, showing off well-made sandwiches, salads,...
Braelyn Swan, Staff writer
October 16, 2017 • No Comments
Linfield's report on campus crime shows the college's true colors. This year's Annual Security and Fire Safety Report has been released, with records of the number of various crimes committed on campus from 2014 to...
View All »
Staff Profile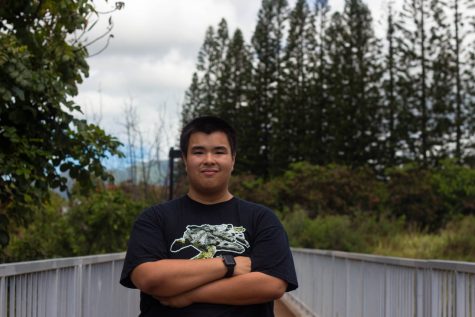 Dustin Lau
Photojournalist
Dustin Lau is a sophomore electronic arts major. Dustin is from Mililani, on the island of Oahu. He is excited to be apart of the Linfield Review team and looking forward to working with them. Some of...
Kaho Akau, Staff writer
October 16, 2017 • No Comments
After taking control of the game, Wildcat football never looked back, convincingly beating Lewis and Clark 49-14. The Wildcat offense led the way with 436 yards. On the other side of the ball, the Wildcat defense held...
View All »