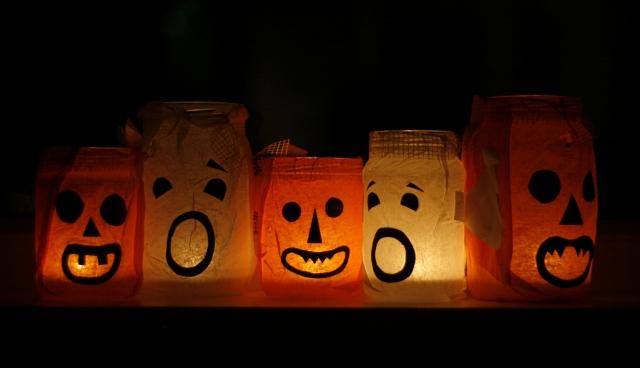 Deep into the night, people rest in their apartments longing for a night of much needed rest. Not knowing of the history behind what used to stand on the land before being torn down leaves a sense of unknowingness to the situation.
Long before, there was a children's hospital that had mysterious figures lurking around in the mist. The high hill that it sat on left an ominous feeling for the surrounding community.
Inside of windows there shadows staring blankly out.
Many children passed away in the time that the hospital stood. Now that it is torn down, the lost souls of children wander the area looking for their way to escape being lost.
If a person walks around at night, the voices of the children screeching for help can be heard in the eerie sound of the wind. Some can spot children wandering around looking for nothing that can be seen.
The chilling gust of wind that passes by, is just an assertion of the supernatural beings that remain on the land.
These children aren't there to hurt you but find a place to escape and free their souls.
They lost themselves in that hospital that once sat on a hill excluded from all that is around, haunted by the souls of the lost children.
Haunted Places around Oregon
 Lafayette Cemetery (Layfayette)
In the cemetery is a witch's grave and some have seen the witch that was hung haunting the area.  The legend is that she cursed the town saying that it will burn completely down three times and so far it has twice. People have said the witch chased them and have scratches on their back.
 Newberg Grafic (Newberg)
The newspaper for the town is located in a building that is extremely haunted. There have been sightings of strange time lapses and other apparitions.
Williamette River (Portland)
There has been an abandoned rowboat sighted on the river and no one is ever seen to be on the boat. However, whenever the coastguard tries to go get it, it disappears right in front of them.
Elsinore Theater (Salem)
A boy was technically murdered in the men's bathroom and his blood is sometimes seen on the mirror when people walk in. On the balcony the daughter of the owner fell and some say that her soul lurks the area that the incident occurred.
Sackett Hall in OSU (Corvallis)
In Room 121, there has been many sightings of things being thrown across the room and fires randomly starting.  She was accidently killed by a drunk frat boy and her spirit roams B-long in the form of a dust cloud.
Ebenezer Chapel (Dayton)
Within the chapel there are sightings of spirits that lurk the cemetery and chapel. Spotting of mysterious things occurring have been reported.
MACK Theater (McMinnville)
People have felt cold spots in the women's restroom that is located by the entrance to the theater. There is also a sense of being watched.
___________________________________________________________________
Ivanna Tucker/ Features editor
Ivanna Tucker can be reached at [email protected]