Inside look: New professors and their past experiences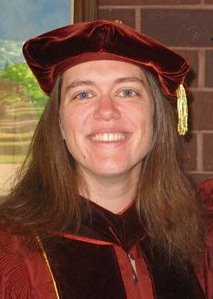 Susan Currie Sivek
With new technology developing all the time, journalism has evolved so that material can be published on the Internet.
Susan Currie Sivek, assistant professor of mass communication, is one of the new faculty members who focuses on this aspect of the mass media. She teaches Intro to Mass Communications, Intro to Media Writing, and Mass Media and Society.
Sivek received her bachelor's degree in English at Trinity University and later earned her master's and doctorate degrees in journalism from the University of Texas in Austin.
While in college, Sivek worked for Skyline Magazine, a student magazine that covered a variety of topics.
"I really enjoyed working on the student magazine," Sivek said. "Going through lots of ups and downs [with the staff] leads to great friendships."
Also during her college experience, she worked at the literary magazine and held a random office job. Being involved with so much forced Sivek to learn how to better manage her time.
With her reporting experience, the moment she cherishes the most was when she was able to interview poet Naomi Shihab Nye at her house.
"She was the nicest and most welcoming person," Sivek said.
After finishing school, Sivek jumped into teaching. Becoming a professor was something she said she wanted to do because she enjoys teaching and researching.
When searching for jobs, Linfield felt like a natural fit, she said.
"It feels like Trinity," Sivek said. "Overall, the teaching environment feels like home."
Aside from being a professor, Sivek also writes blogs about magazines and technology and writes a monthly piece for Public Broadcasting Services MediaShift.
The piece she writes is about how technology is changing magazines.
Sivek is also active on Twitter.
"A lot of professors use [Twitter] to share links and ideas," Sivek said.
Sivek has learned the importance of experimenting with technology after being involved in so much of the new media of society.
"You have to distinguish yourself," Sivek said. "Let them know you can do cool stuff."
Aaron Alford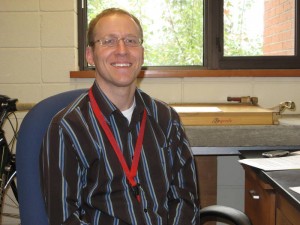 Science studies are ways for people to explore the world around them and ask questions about why things happen. Aaron Alford, visiting assistant professor in biology, wants to explore ways to make science impactful.
Alford received his bachelor's degree at Rockhurst University in biology, which led him to get his master's degree in biology at the University of Central Missouri, and his doctorate in Zoology at Southern Illinois University Carbondale.
During his undergraduate years, he was a part of the Biology Club, Interfraternity Council, and also worked a part time job. In the second semester of his freshman year, Alford joined Pi Kappa Alpha fraternity. At that point, his school didn't have a chapter but was in the process of creating one.
When he was an upperclassman, he became less involved in Pi Kappa Alpha but was involved in Tri Beta, a biology fraternity.
Having always been interested in the outdoors, Alford was instantly drawn to Biology.
"I've always been curious about things," Alford said. "Biology is a great field for the curious."
Right now Alford is working on having his doctoral research on grasslands published. He studied in Oklahoma for three years to observe how lack of fire allows grasslands to become forests, affecting the life that resides there.
Before coming to Linfield he worked at Southeastern Illinois College for two years teaching Biology.
Alford teaches Principles of Biology and is teaching a Grassland Ecology class next semester.
"[Coming to Linfield] represented a better opportunity to connect with the liberal arts community," Alford said.  "Getting to know one's students in a smaller environment is great, and the location is pretty amazing, too."
Overall, Alford wants to share how biology affects many aspects of our lives, and wants to make this complicated subject more understandable.
"I'm always learning new things," Alford said. "I want to share that sense of continual learning with others."
______________________________________________________________________________________________________
Ivanna Tucker/Features editor
Ivanna Tucker can be reached at [email protected]