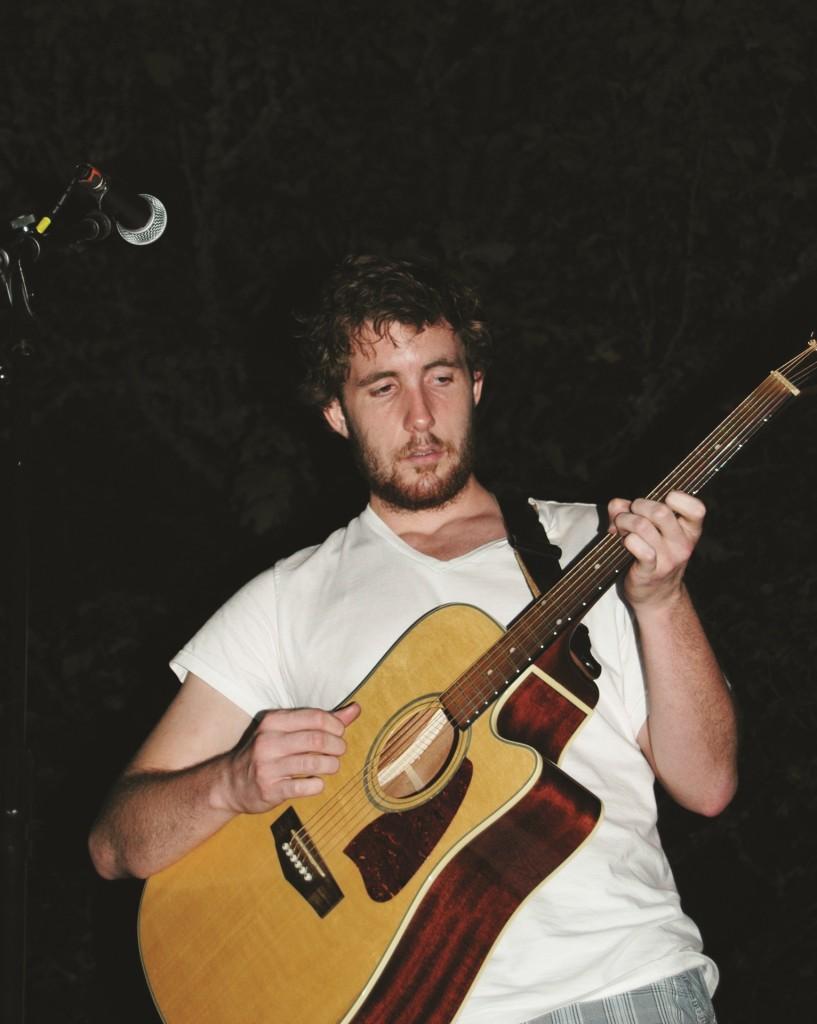 Two Linfield seniors joined forces on the stage Aug. 25, kicking off the school year with a free concert during an All-Star Cat Cab at the I.M. Field.
Freshmen, early returning students and a few parents gathered on the I.M. Field to listen to seniors Jeremy Moll and Jessie Goergen perform.
Moll and Goergen each sang solos and then combined for a duet. Sam Dinsmore class of '09 also made an appearance for a guest solo, receiving loud applause from the audience.
"They did great tonight," sophomore Sylvan Tovar said. "I think they've really improved since last year. I liked it."
Moll performed cover songs by various artists, such as John Mayer and Sting. The show also featured Moll's own compositions, including his signature pieces, "Nicole" and "Chasing Dragonflies."
Moll's performance highlighted acoustic skills and a gentle musical style.
"It went well tonight. It looks like people had a good time and had fun. I know I did," Moll said.
Goergen hit the stage to sing cover songs by Alicia Keys, Colbie Caillat, Sara Bareilles and Adele. The audience sang along with Goergen as her voice rang out across campus.
Moll joined Goergen to sing a cover of a Sting song before the two performers wrapped up the show with an encore.
The Linfield Activities Board puts on a Cat Cab performance every Thursday, which spotlights both professional and student talents. Junior Nic Miles, the musical entertainment chair plans a variety of performances for Linfield students.
"I like folk music and when students perform," Tovar said. "I'm definitely going to be playing some Cat Cabs this year."
________________________________________________________________________________________________
Kelsey Sutton/ Copy chief
Kelsey Sutton can be reached at [email protected].