Life after college basketball
One would think that if someone grows up uninterested in sports, they wouldn't pursue a college basketball career. But that's not the case for Jordan Worthington, a senior who just completed her final season with Linfield University's basketball program.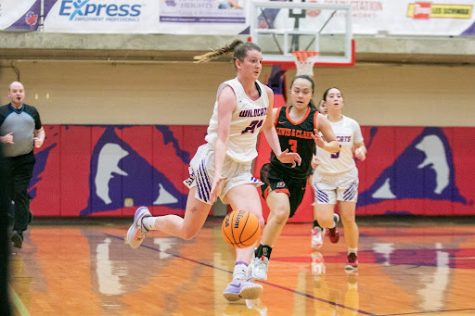 Like a lot of kids, Worthington participated in a plethora of sports and activities, but gravitated toward dance and gymnastics. By 8 years old, her parents enrolled her in multiple team sports like basketball, soccer, and softball.
"I hated basketball the least, so I kept going with that," Worthington said. "I didn't start actually liking it until 7th grade when I ended up playing on a travel team and had coaches that were really cool."
By junior year of high school, Worthington was emailing schools in the Northwest Conference that interested her both in athletics and academics. During the summer before her senior year of high school, Worthington received a promising response from Casey Bunn-Wilson, the head coach of Linfield women's basketball program. Bunn-Wilson attended a few of her games and recruited her to become a Wildcat shortly after.
"I loved Jordan's energy," Bunn-Wilson said. "She was always about the team and was excited about the possibility of playing with a team that has pretty much always been such a close-knit group."
It was an easy yes for Worthington.
"I knew I loved basketball and I knew I had more to offer athletically," she said. "[Linfield's] team culture is a lot different from what I had in high school, so that was really the selling point for me."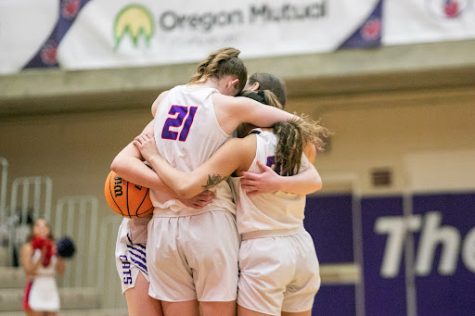 Since stepping onto campus freshman year, Worthington has been destined to succeed. She has excelled in her studies as a double major in Journalism and Media Studies (JAMS) and Marketing, and completed a minor in Spanish. She also found time to make an impact on her teammates and Linfield's basketball program as a whole.
"Basketball is about having fun and cultivating genuine relationships playing the sport you love with people you love, which Jordan [has] reminded us of every day," said Alexis Heald, Worthington's teammate, roommate, and friend.
Heald explained that the women's basketball program has always valued a "family-like atmosphere," and the team prides itself on upholding that culture every season. Bunn-Wilson highlighted that Worthington specifically shined in this department.
"​​Jordan is all about making people around her feel good and welcome," Bunn-Wilson said. "She is a team first type of person and just really enjoys being around her teammates. She loves this program so much and it shows in her positive attitude and constant gratitude."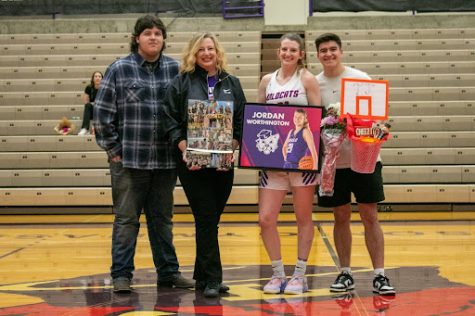 While it wasn't always an easy ride, Worthington is grateful for the experience of playing collegiate basketball. She's grateful to have had strong coaching and teammates to lean on the last 4 years. With her mom as her role model and her teammates as future bridesmaids, it would be hard to look back on her career without appreciation.
"Each year basketball has brought me relationships that I know will last my whole life," Worthington said. "It's so much bigger than just basketball."
Leave a Comment