Linfield University has some of the nation's best D III athletes. So why can't they get NIL deals?
Numerous athletes here at Linfield University have proven their mastery in collegiate sports with countless records being set, All-Conference titles being won, MVP awards being earned and much more. Given this dominance, what's the reason for McMinnville's local companies to not celebrate their very own athletes in their name, image, and likeness (NIL)?
When NCAA athletes were initially granted the ability to make money off NIL everyone thought of Division I stars, the athletes we see everyday on ESPN's highlight reels. But what about Division III? We've got plenty of talented athletes right here in McMinnville, and it's time the local community recognized it.We all know that restaurants such as Muchas Gracias, Grain Station and Golden Valley are fans of the Linfield community. Can't they be fans of individual athletes too? I'm calling for a push in full sponsorships to expand their fan base with NIL deals for athletes.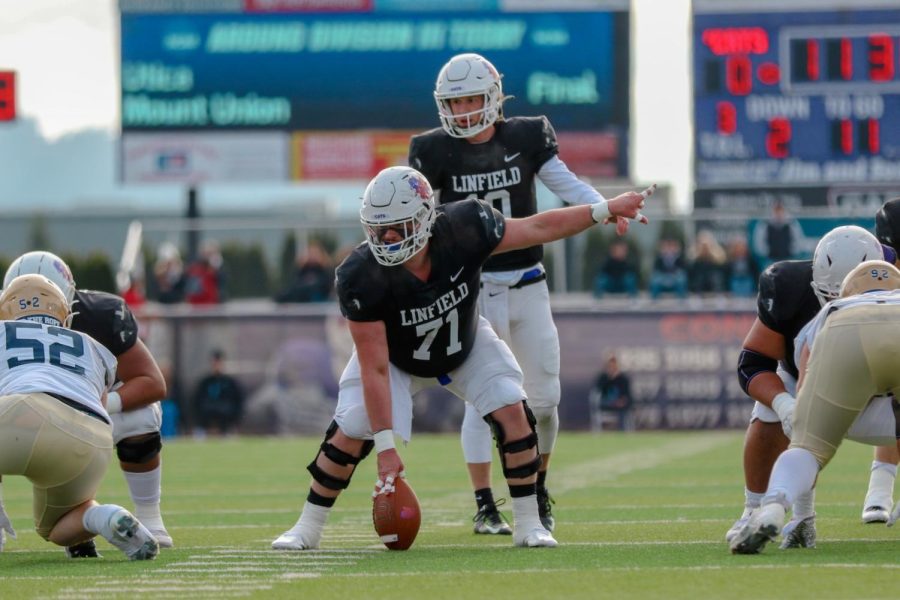 It would be best for these local brands to find their athletes just by searching records in the conference or Linfield. Muchas Gracias has been a top sponsor for Linfield, and is definitely a favorite eatery here in McMinnville. If Linfield can support their sponsors, then sponsors can support individual athletes who have proven over and over that their performance is top of the line.
Despite what you may think, it's actually not unheard of for D-III athletes to receive NIL deals. It's uncommon, but there are a few in the bunch that are lucky enough to be seen for their achievements.
Kaylee Murphy, a rebounding machine for University of Santa Cruz women's basketball team and Jack Betts, a talented wide receiver for Amherst College, are of the few who are being acknowledged for their athletic records at the D-III level.
Murphy was recognized for leading her team in rebounds with 13.2 per game, which put her in the top 10 for best rebounders in the NCAA. She sparked the interest ofJoe Paysinger,president of Walkaway Sports.
Meanwhile, Betts has been able to work out more than 30 NIL deals from clothing brands, food, software and more.
According to Linfield's record books, there has been a total of 150 All-Americans at the school, along with numerous conference titles. There is a list of athletes that are more than deserving of an NIL deal in McMinnville, and there will be more to come.
Wouldn't it be cool if everyone in attendance at a softball game received vouchers that called for free breakfast burritos from Muchas Gracias after a certain amount of runs? Or, if the men's basketball team scored 100 points by the end of the game and the crowd could get 10% off a personal pizza from Odd Moes? And wouldn't it be easy for these businesses to give those athletes similar perks if athletes posted on their social media about those places?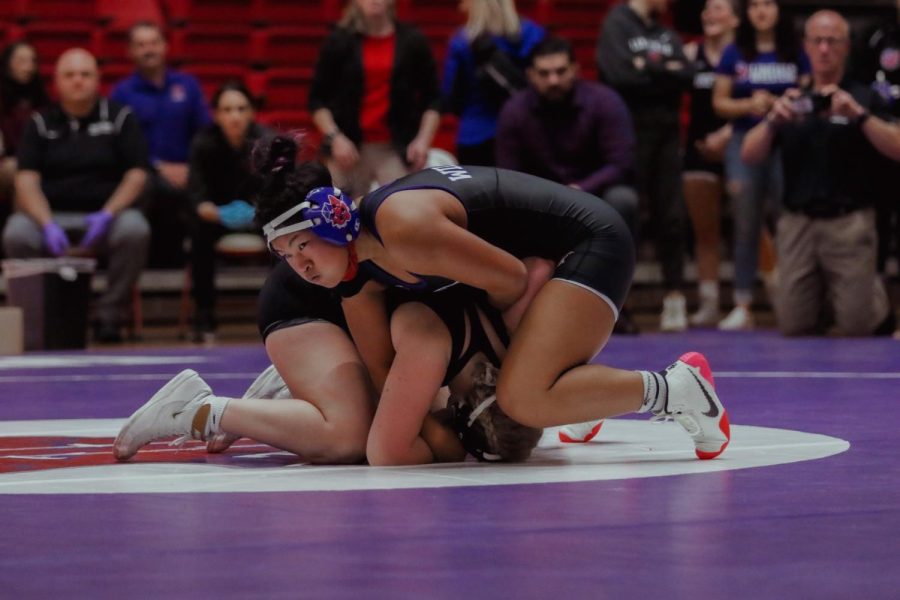 Not only would there be more attendance for spectators at games, but these local places would be the buzz around campus simply through the promotional opportunities that NIL deals could bring.
Divisions are looked at very differently and often there's an attitude that lower divisions are also lower in talent. There are many differences, sure, but to get to the top of your division is a huge accomplishment. Linfield's football program has proven its dominance with multiple historical records, and is proof that D-III athletes can reach outstanding goals.
You might think that one of the most prestigious football programs in Oregon would be able to boast at least one athlete who has an NIL deal.sign at least one player that has executed outstanding statistics throughout their seasons. Linfield University's football team is composed of elite athletes who, year after year, win Northwest Conference first second team honors, as well as honorable mention and player of the week awards, along with other recognition. Exceptional players from this past 2022 season include First Team All-NWC Joel Valadez, Colton Smith, Blake Eaton, Connor McNabb, Franco Keplinger – and the list goes on.
And did I mention we get national honors too? All Americans from the 2021 football season include Wyatt Smith, Julian Sears, Matt Metcalf and Travis Swanson. Local companies are neglecting their chances of sponsoring current athletes that are putting themselves in record books not only for the school, but for the conference.
But Linfield's talented football program is not the only team that put themselves on the map. The softball program has planted their own champions garden by winning 10 consecutive Northwest Conference Championships. Additionally, the Linfield's softball program has won two NCAA Division-III National Championships, in 2007 and 2011. Throughout this time, 26 players have received All-American recognition. Companies need to recognize the grind and reward their local athletes with deals that commemorate their athletic career.
Are the superb athletes here at Linfield missing out on NIL deals because they aren't necessarily verified on social media platforms? I don't think a blue check mark should represent value and worthiness on an athlete. I hope that companies base their recruiting techniques for athletes genuinely on their name, image, and likeness.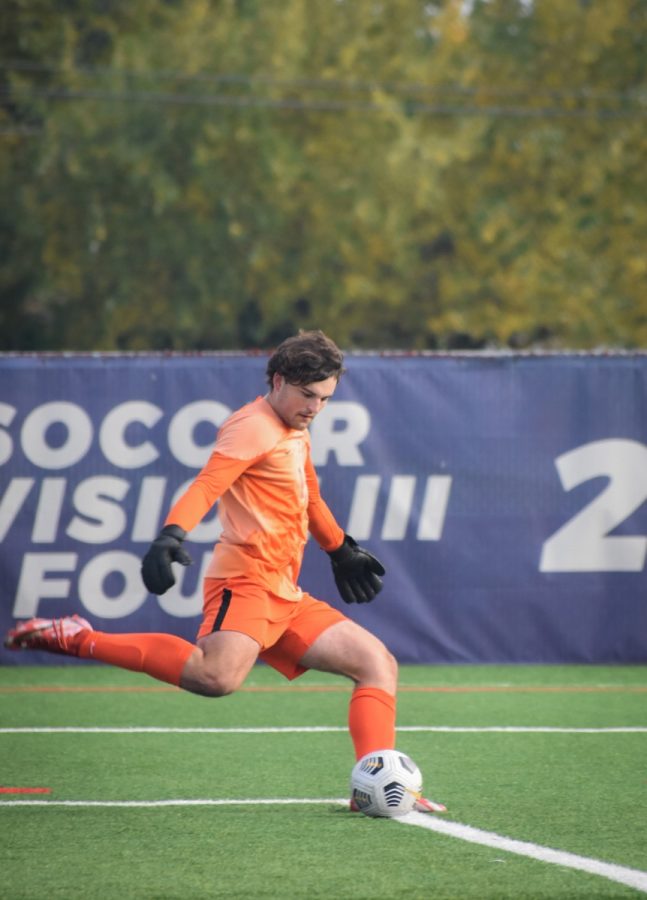 Season by season fans are amazed by the skill and execution of these athletes. Athletes here at Linfield University are waiting for the first NIL deal to be offered in McMinnville. There are numerous companies, brands, and restaurants that are locally owned and contribute to Linfield already, so why not take it a few steps further and sponsor an athlete that has separated themselves from other competition?
McMinnville is famous for its vineyard, as well as many other hot spots that are unique to the town. These one-of-a-kind venues should look into the athletics at Linfield University and ink an NIL deal with a high-quality athlete – because sheesh, we've got a ton of them.
With a population of only about 34,666 people here in McMinnville, there is some big news needed to get us on the map. These potential NIL deals with McMinnville's local business and the athletes at Linfield University need to happen.
So, business people of McMinnville, what are we waiting for?
Leave a Comment