Athletic Training: More than just helping players with bumps and bruises
As if athletic training wasn't already a tedious field to get into, this profession has been truly tested over the years due to the adversity that professionals have come across during a global pandemic. But with COVID (mostly) under wraps, athletic trainer numbers have dwindled because of numerous factors like schools shutting down, wages, new career paths and much more. Athletic departments across the nation have found themselves short-staffed – which isn't good, because athletes at every level need athletic trainers.
It all started in January of 2000 for Greg Hill when he began his athletic training career here at Linfield University (then Linfield College). The journey to getting to where he is now began , when he attended Linfield as an undergrad. Though to be an athletic trainer back then a Masters degree was not needed, Hill continued his studies at Oregon State to earn this degree. Little did Hill know that being an athletic trainer requires more than what he originally bargained for.
Hill was inspired to become an athletic trainer just by being around sports all his life.
"I grew up around sports and my dad was an athletic director," Hill says. "Even when we were not playing we were still around sports."
At the start of COVID, no one could expect how prolonged this epidemic would be. Though being an athletic trainer would be considered an "essential" job, many people lost this career path during this time of hardship.
There are shortages at many schools across the country. For example, McMinnville High has not been able to fill their athletic training staff since June. Another instance is in the state of Delaware, where filling spots for this job in high schools has been extremely adverse. According to KERO-TV, an ABC affiliate in Bakersfield, Calif.,, 34 percent of schools across the country don't have any athletic trainers.
Kyla Alvarenga is a first year athletic trainer at Linfield University. She is aware of the shortage and recognizes that it is pivotal to have athletic trainers at all levels.
"Athletic training is very important, especially at the highschool level and in communities where athletic training is the only type of medical staff that you interact with," Alvarenga said.
The strain on athletic trainers to stretch and help multiple programs has taken a toll on many, and a decrease in people interested in this field continues.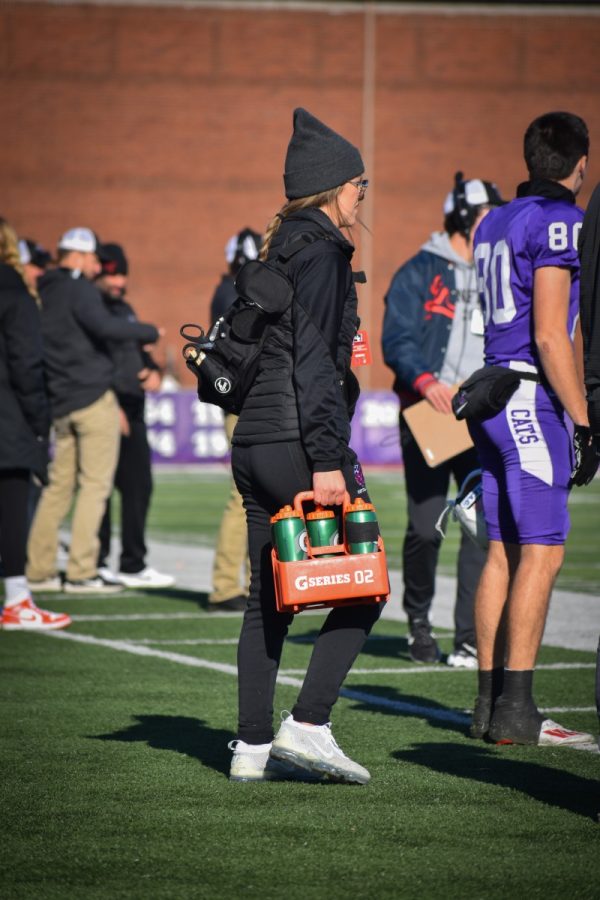 "COVID was a catch-22," Hill said. "A lot of athletic trainers lost positions when school shut down and moved on to different fields that paid better and had better hours."
Though this shortage does not affect Hill directly, he finds concern for the athletes who need to rehab and care for their injuries. However, the worry that he has is when Linfield teams travel and athletes have to make use of the athletic training staff, if any, that are offered at away venues.
A work-life balance can also be at fault for the fall of athletic training. The demand in an athletic trainer's schedule extends beyond their job descriptions because sports schedules are so packed. Additionally, some trainers can go weeks without getting time off.
Alvarenga says that at her old job, this shortage would affect her because she once went three weeks without getting a day off. She did mention that Linfield does do a good job at giving time off.
Aside from these obstacles in the field of sport science, Linfield has been extremely fortunate to have as many athletic trainers as it does, especially since this is such a low-paying field, typically; many other programs can not even hire one on staff.
Despite the importance of high school athletics hiring an athletic training staff, Alvarenga mentioned that dealing with this level of athletes would be a burnout. There are many additional factors that are dealt with that aren't seen at the collegiate or professional realm. High school parents are part of the element that makes being an athletic trainer at this level difficult. The familiar story of parents forcing their kids to play a sport, and getting frustrated if they were to get hurt and wondering why they cannot play is a situation that trainers face on a regular basis.
Athletic trainers are always in for surprises. Everyday they see something new and are trained to handle situations accordingly. But athletes, of course, must be willing to cooperate.
At the collegiate level and higher, parents are not involved with their athlete's life. This is an adult phase where athletes can speak for themselves and are more in tune with their bodies. It is apparent to see that athletic trainers would rather work with athletes that have genuine interest in their sport as opposed to athletes that are being required to play due to outside factors. The willingness to take rehab seriously is night and day when comparing collegiate athletes to high school athletes.
Hill was surrounded by athletics growing up and realized he wanted to get into athletic training as an opportunity to assist athletes, and people in general.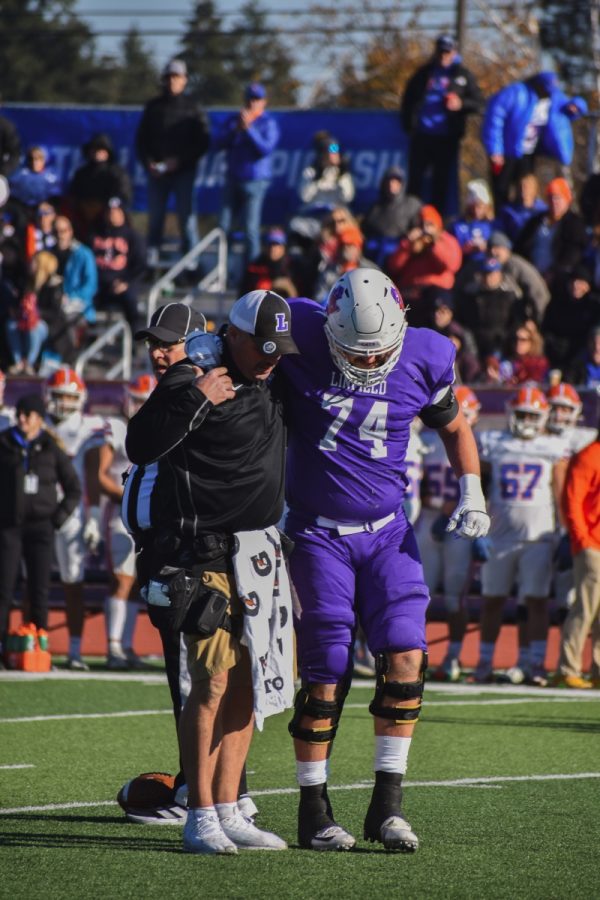 "Helping people is big for me," Hill said. "Sometimes things do not go as planned and sometimes the variety is fun".
Linfield alum Maggie Smith, a member of the women's basketball team from 2018-2022, recalls how reliant she was on athletic training.
"Through my concussions, low back pain, herniated disc and all minor needs they were there to get me through it," Smith said. "My senior year at Linfield, I was there pretty much every day during season trying to get back from my herniated disc and working with them allowed me to get back on the court and play in the last couple games of my career."
Spectators on the sidelines might not realize how essential it is for athletes to have access to trainers. Individuals who are members in this line of work are truly the behind-the-scenes of athletes' performances and are expected to perfect their own craft. Just like athletes, athletic trainers put blood, sweat and tears into this field.
Leave a Comment