Football and family, it's what drives the McNabbs
The lights were bright, and the stakes were high. The result of the game that night determined everything for the McNabb brothers. It was not one that they could afford to lose and after days of preparation and hard work, the time had finally come, and a winner would be crowned. Whoever won this game would take home the biggest prize of all.
The name of the game? Putt-putt. The punishment? Loser had to sleep on the floor during family vacation.
This famous putt-putt game typically ended with Connor, the middle brother, winning …according to Connor anyway.
From youth soccer and flag football as kids to the Linfield University football team now as a senior and freshman, Connor and Luke McNabb have been through it all together. Just four years apart, Connor and Luke grew up playing football in Scappoose, Oregon, about 30 miles northwest of Portland where their father Sean McNabb coached them throughout high school.
As most brothers do growing up, the McNabb boys would get into their fair share of fights and wrestling matches. What was a little different in the McNabb household however, was that Luke, the youngest of the three, had the upper hand most of their childhood, because of a size advantage over them.
"They would get at it, and Luke would get the best of him [Connor] when they were little, but when they got to high school, Connor started to grow and Luke did not try to mess with him anymore," said Sean, 57.
Sean has been the head football coach at Scappoose High School for 24 years and coached all three of his sons. Brennen McNabb, 25, Connor, 22, and Luke,19, helped each other learn the game as they grew.
"It never was a lot of fun coaching your kids, because you never really get a chance to enjoy it much," said Sean. "The most fun I have is sitting in the bleachers and watching them play. That, to me, is much more enjoyable than coaching them."
They were also able to help each other improve at their own individual facets of their game, as they all played different offensive positions on the field.
"Brennen was a receiver, so I would guard Brennen and he would guard me, and Luke would be throwing the ball," said Connor.
During their time at Scappoose, because of their age difference, it was rare that Connor and Luke got to play together. When they did, it was special for the whole family. Connor, a running back, was a senior at Scappoose when Luke embarked on his high school career. As the older brother, Connor took Luke, the quarterback, under his wing and showed him the ropes early, acting as a mentor.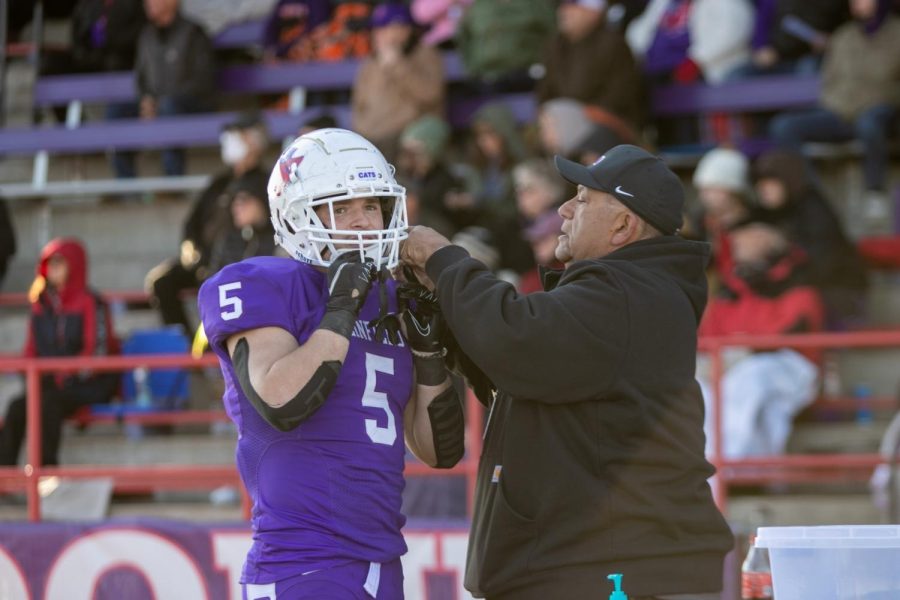 Although the eldest McNabb, Brennen, chose to become a Boxer at Pacific University in Forest Grove and play basketball, Connor and Luke both made their way to Linfield to join the record-breaking football program. Linfield was the right fit, they said, because of the small community. The pull of Linfield's football program, one of the most dominant in the nation and easily the best of all small colleges in the Northwest, was too much to resist.
"They really did enjoy [high school football] together and that's one big reason why Luke picked Linfield," Sean said. "He wanted to be close to his brother and he still wants to be able to play with him."
After deciding to redshirt this season, Luke is taking every opportunity he can to learn from his older brother and the rest of the football team. Due to his redshirt status, Luke didn't see any action on the field this season. Connor, who qualifies for an extra year of eligibility because of the COVID-19 pandemic, will hopefully get the chance to share the field with Luke next season.
Luke explained that while learning the differences between high school and college football, it is helpful to have your older brother there to guide you. Connor knew the ins and outs of the team, and was more than willing to help Luke become more familiar with the offensive system.
"I do take criticism well from [Connor], he knows more than I do at this point," Luke said. "And, it's nice having someone right next to me who can help me."
Connor and Luke both have their fingers crossed that they will get the chance to share more special moments together at Linfield, just like they did in Scappoose. Even though Connor does remember some moments where he had to get on Luke and set him straight while on the field.
Not everything was smooth sailing for the McNabb brothers in high school. The first time Luke threw an interception, Connor contributed to it.
As the story goes, Luke attempted a pass to his older brother and the ball slipped through the typically reliable hands of Connor. After ricocheting off of his helmet, the ball landed in the hands of a defender.
Despite the ups and downs, though, it was all love. Luke looked up to his brother a lot, both in high school and now in college, because he has the advantage of having been on the team longer. Of course, with all three boys now out of high school, their dad is feeling the absence.
"This is the first year I haven't had a son in the program since 2012," said Sean, "so it does feel kind of empty not having one of my boys."
Now Sean will get more familiar with the bleachers at Maxwell Field, and the role of a spectator, as he cheers on his two youngest sons.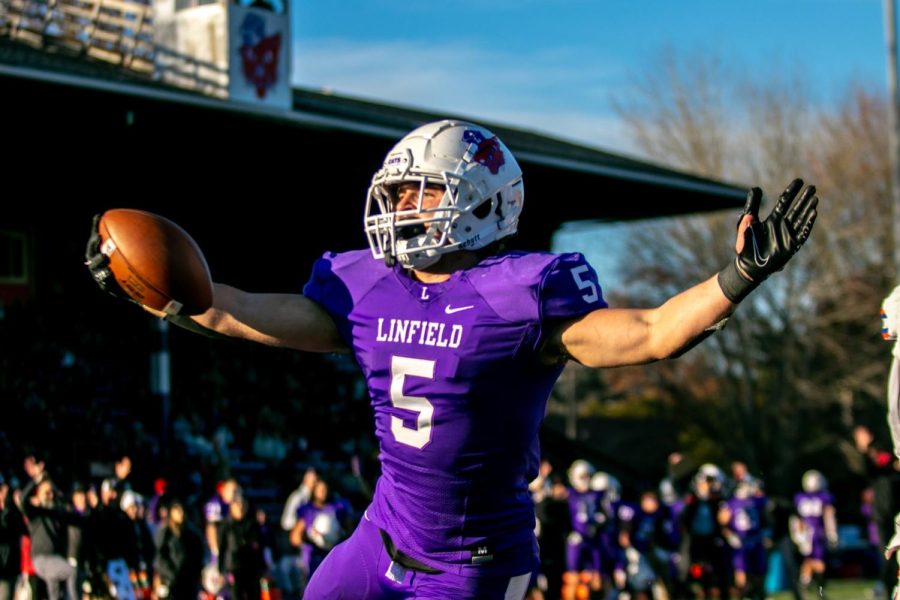 When they're not dissecting game or practice film, Luke and Connor still make it a priority to hang out off of the field. As a newbie on campus, Luke is experiencing college at its best, including dorms and dining hall food. Meanwhile Connor, an established Wildcat, is living in luxury off-campus. And when Luke gets sick of the dining hall food sometimes he can even sweet talk his older brother into cooking him breakfast.
Going to college is a big change but adding a sport to the mix can make things even more stressful and difficult. For the McNabb brothers, they have each other to lean on and learn from while they navigate this part of their lives. They are supportive of each other and hope to be a part of a big win on the field next season together.
Until then, they will continue to push and better each other, while also fighting over who has to sleep on the floor during their next family vacation.
Leave a Comment