As the coronavirus spreads Linfield takes precaution
Spring break comes early for Linfield Students as the administration suspends in-person classes until further notice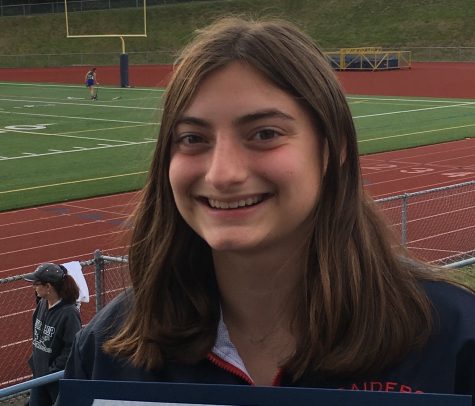 More stories from Alex Jensen
On Thursday the Linfield administration alerted all students, staff and faculty that spring break will start a week early and classes will move online in an effort to stop the spread of COVID-19. As of now there are no confirmed cases in Yamhill County.
The college is taking preventative measures following a response to the Oregon Health Authority's guidance to the continued spread of the novel coronavirus.
In an all-campus email, students and faculty learned students will start spring break on Monday. This is to give the faculty and staff time to transition their coursework online and ensure the continuity of critical services and operations. 
Linfield will switch to online courses and cease to hold events from March 30 to at least April 10, when the administration will reevaluate the risk.
During the two-week spring break and the period of online classes, the campus and residence halls will remain open. Dillin's dining service and the library will also remain open with modified hours. 
After break there will be no face-to-face class sessions on the McMinnville campus and all instruction will be conducted online. Students are able to check out loaner computers from the library for their online classes.
Students currently enrolled in an online continuing education course will continue their course work as normal, including the week of March 16.
Most federal work study and campus employment will continue as the campus is still open, and there is still some campus employment available to students.
In the meantime, Linfield is suspending some fundraising and engagement outreach during this time because of economic concerns.
The Linfield administration urged students heading home for spring break to bring everything they would need to complete their courses.
The college's Health and Wellness Center recommends that students continue to take precautions to remain safe, such as diligently washing hands and practicing social distancing. Counseling services at the Health and Wellness Center are still currently available during the closure.  
A look around the area
Across the region, many colleges and universities announced yesterday that they are moving to online-based classes. 
Pacific University extended their spring break to March 31. Classes will resume fully online beginning April 1.
George Fox University moved to online classes beginning March 16 and lasting until to April 10.
Willamette University transitioned to online instruction beginning March 16 to April 13.
Whitworth University in Spokane, Washington has four community members being tested for COVID-19. The president of the college announced on Thursday that their spring break will begin after classes conclude this week. When classes resume on March 30 they will be taught online until April 17. 
Whitman College in Walla Walla, Washington plans to move classes online after their spring break on March 30. Classes were cancelled yesterday to give their community time to prepare. 
University of Puget Sound, Tacoma, Washington continues online classes until further notice. Their spring break extends to March 24.
Leave a Comment