Bike thefts on the rise
Recently, Linfield University's students have fallen victim to on-campus bike thefts.
During the fall semester, students reported that different parts of their bikes have been stolen. Students reported that the thieves will take everything from the bike and just leave a frame.
"We had a rash at the end of the last semester. It's not just bicycles, it's bicycle parts," said Doug Cummins, Linfield Public Safety Officer. "They'll steal tires, seats, handlebars, and really anything they can get off of the bike."
Although the motive for stealing different parts off of bikes is unknown, it's assumed that thieves are putting parts together on old frames to build their own bikes or replace broken parts.
Cummins also explained that the bike lock really makes a difference and that students should invest in a metal U-shaped bike lock, as opposed to the standard wire lock. Students should also lock every part of their bikes that they can and take the seat off.
"Students can also put their bikes inside buildings. Jane Failing and Frerichs Hall have rooms for them. The HPs also have storage," Cummins said. "They just need to get approval from LPS."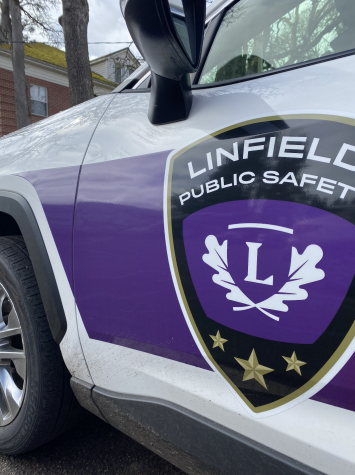 LPS also wants to make it known that reporting a bike theft is very important, but so is registering bikes.
"We've only had five reported thefts, but I know there's more than that. It's frustrating" Cummins stated. "We advise students to register their bikes so that we have information to give the police department for a stolen bike report. There's a better chance of recovering it because there is now a serial number."
"Registering your bikes is free," he added.
The local police department has a storage unit for stolen bikes. Cummins explained that the McMinnville police recover bikes regularly, which are easier to recover if the serial numbers have been filed with LPS. Bikes can be registered in the LPS office.
LPS is also in the process of adding more security cameras to watch the many bike racks on campus to ensure more security. They recommend that you immediately report to them if a bike gets stolen.
Leave a Comment