Half-price drip: Linfield students showcase their thrifting prowess
"Thanks, I thrifted it," is quite possibly the most rewarding reply when a person pays your outfit a compliment.
At least that's what Linfield students Chandler Morris, Anna Frazier, and Sam Brinda were able to agree upon.
Whether it be for style or monetary gain, thrifting is nothing new. It's the art of buying something used and giving it a second life. You can thrift anything from clothes and shoes, to dishware and dryers. What makes thrifting different today than when it first started trending in the last decade, is the mirage of reasons behind it.
"I think people are starting to realize that it's way more efficient and affordable," said Morris, who's currently pursuing his master's degree in business. "It's more of a style trend–vintage or thrifted stuff is almost seen as cooler."
Gone are the days where thrifting was only trendy due to its cherished sustainability factors. Now it's a trend without the need for purpose. Yes, there are plenty of reasons as to why people thrift, however, nowadays it doesn't seem to require as much underlying weight for why people do it.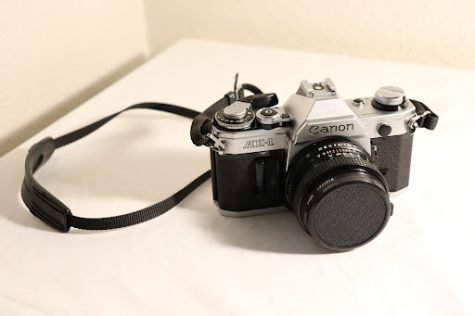 "I [thrift] primarily to find stuff to flip," said Brinda, a senior economics major. "The first thing I ended up flipping was a camera that I found here at the McMinnville Goodwill. I bought it for $20 and sold it for $80 on Ebay and that kind of gave me the bug."
Thrifting has been a consistent mode of shopping for these Linfield students and other young adults worldwide since it's typically more affordable than shopping first-hand and has the ability to steer consumers away from cheap, easily accessible fast fashion.
"I really like to find interesting pieces that are maybe overlooked and try to give them new life," said Frazier, a senior environmental policy major. "But I also like to find older stuff because it's usually better quality than items that are being made today that I can afford."
There are so many pros to thrift shopping, so much so that it rarely comes down to sustainability–sometimes people just want more closet pieces at half the cost.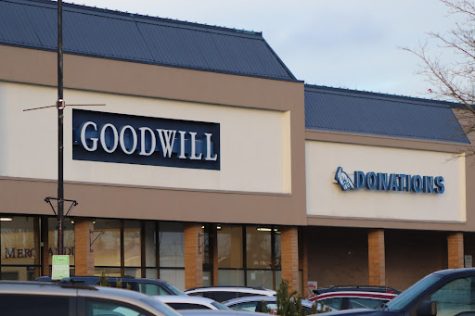 "I thrift because I don't like paying full price, but I like stylish clothes," Morris said. "I feel like thrifting is overlooked and can be seen as not effective, but in reality, you can get a lot of good stuff from a thrift store."
Similarly, Frazier concluded that her favorite aspect of thrift shopping comes down to expressing her own sense of style while adding, "I can't pass up a good deal when it's something cool that I don't think other people will have."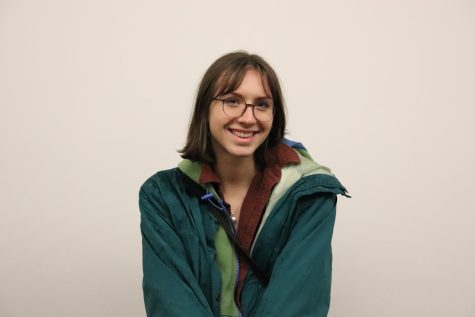 There's also just more elements to thrifting than the clothes on your back. For Brinda, it's a fun activity to get out of the house and is occasionally granted monetary benefits when he finds items worth more than the thrift shop asking price.
"Vintage Coleman coolers oddly enough can be picked up for $3-5 and you can sell them for $50 all day on Craigslist," Brinda claimed.
Frazier has also found success in the non-clothes sections of Goodwill. Her and her roommate had been scouring garage sales and free piles for weeks to find any coffee table for their on-campus apartment, only to stumble upon an $8 sturdy piece that they split the price on.
Whether you have a successful day thrifting or go home empty handed, any thrift-feen can attest that both outcomes are part of the art of it. It sucks when you can't seem to find anything and you've won the jackpot if you do.
"Don't go to a thrift shop looking for something," Morris asserted. "Just go there and start looking through every aisle and every coat hanger. If not, you might overlook something."
Some local thrift shops in and around McMinnville that were discussed include Goodwill, New-To-You, St. Vincent de Paul, and Goat NW.
Leave a Comment