Keeping his rhythm with baseball
Most individuals' initial memories include the first time they ride a bike, try their favorite food or watch their favorite movie. 
 However, this isn't the case for Linfield sophomore baseball player Danny Khan. Two of his strongest childhood memories have stuck with him all the way through his second year of college.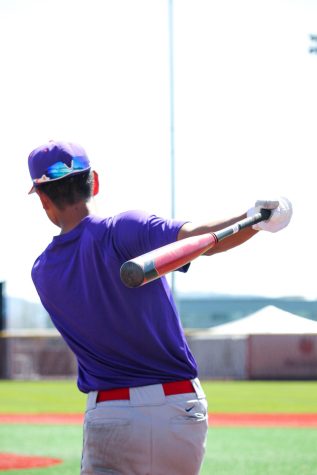 "I remember the first time my dad handed me a bat," Khan said. "I was holding it in my left hand and stance, and I remember him saying, 'Oh, we have a lefty in our family.'"
Khan remembers being only 4 when his love for the sport of baseball began. In addition to baseball, music has also played a major role in Khan's upbringing and has turned into a passion of his when he's not on the baseball field. 
The first time Khan remembers playing an instrument was before he even attended kindergarten for the first time. He sat down at a piano and just started playing. Khan eventually started piano lessons and has played ever since. 
Piano isn't the only instrument Khan learned to play at a young age. While in elementary school, he decided to pick up the cello as well and has focused on that instrument more now that he's a member of a quartet at Linfield. 
Khan credits a lot of what he learned to his brother. Although he's nearly 10 years older than Khan, the two have worked together to better themselves not only as athletes, but also as individuals. 
"He's the kind of guy who taught me everything," Khan said. "There's a lot of things he did before me, and he passed on what he's learned from his mistakes down to me."  
While Khan learned a lot of what he should and shouldn't do from his brother, one hard lesson he had to learn for himself. 
"I had maybe 40 people in my dorm room," Khan said. "Then RA's were pounding on my door. The party lasted maybe 10 minutes. I wasn't here for my first semester of college after throwing that party in the first few weeks of college."
Khan soon found himself in the car, headed back to his home in Seattle, Wash., just a few weeks after making the drive down to Linfield to start his freshman year. While everyone else spent the fall of 2020 in their Linfield dorm rooms attending classes on Zoom, Khan spent his semester going to the same classes as his peers, only from his home in Seattle.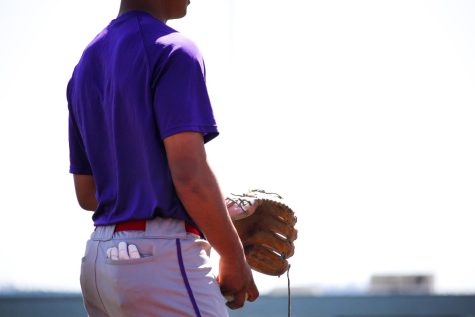 Even though Khan wasn't able to experience a true first semester as a freshman in college, he feels like he needed that time in his life to grow and mature so that he could be ready to hit the ground running for his first season of college baseball. 
While being sent home so early in his Linfield career made it difficult for Khan to jump in and get a feel for collegiate athletics and academics, this wasn't the first time in his life that his plan had turned a corner. 
"It was crazy," Khan said. "It was two days before opening day, and then they announced that Covid happened, and that they were shutting everything down."
This happened in March of 2020, just before Khan's senior season of baseball started. Having his final season of high school baseball taken away helped to prepare Khan for the roadblock thrown at him in college, and he learned resilience in bouncing back, despite the disappointment of both scenarios.  
Beyond that, Khan's love for music worked as the glue that kept him on track with baseball. 
"I think music helps with the flow of baseball because when you play music, you just have to relax," Khan said. "If you're very tense, it's hard to sound very good, and I feel like it's the same with baseball. If you're tense out there on the field, it's more likely than not that you're just gonna screw something up."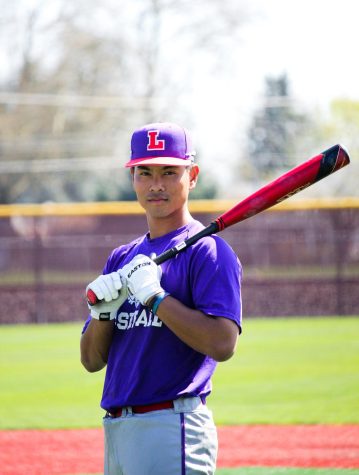 Having the stability of music helps Khan not only with his hand-eye coordination on the baseball field, but playing the keys on the piano or strings on the cello also have helped Khan through uncertainties with his sport like the Covid shutdown during his senior season of high school and being sent home from college a few weeks into his freshman year.
Khan's music and support from his teammates and coaches helped him through his first semester taking college courses from home. He used this unplanned-for time in Seattle as a reset to prepare himself for his first collegiate season of baseball, continue with his musical career and return to college for a fresh start for his first full semester on campus. Now, he's focusing on continuing with baseball post-college.
"I'm definitely working toward getting looks from major league teams," Khan said. "I made a promise to myself that no matter what, I'm just going to work hard and if it doesn't work out, I'll know that I've tried everything I can."