Volleyball comes away with first win in conference play 
The Linfield women's volleyball team beat Lewis & Clark in four sets to win their first conference game of the season on Friday night in Ted Wilson Gymnasium.
Due to COVID-19 protocol, the first matchup of the season between the two schools was canceled. The last time the teams met during the shortened 2020 season, the Pioneers bested the Wildcats (3-1) in March 2021.
The Wildcats, now 5-14 overall and 1-12 in conference play, improved their season record, after besting the Pioneers, who fell to 6-10 overall and 4-6 in conference play.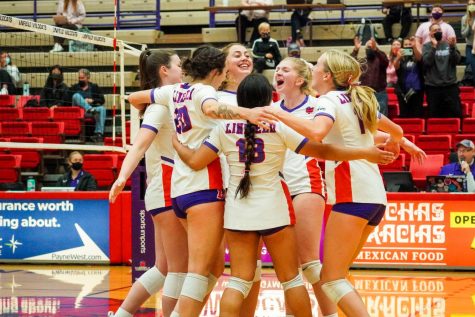 In the first set, Linfield set the tone with two quick points. Lewis & Clark answered with a point of their own, but the Wildcats secured the first set, finishing 25-16 and leading the entire set.
Junior Raelynn Hammock led the Wildcats early on in both kills and digs with four and eight in the first set, respectively.
Linfield grabbed two quick points to start the second set as well, but the Pioneers responded with a set of points of their own. Lewis & Clark saw their first lead of the night early on in the second set, but Linfield quickly took the lead back, and the Pioneers trailed for the remainder of the set, resulting in Linfield taking the second set 25-19.
In the third set, Linfield trailed for the first 12 points, but the Wildcats took the lead with back-to-back kills by freshman Brooklin Champion and Hammock to bring the score to 14-12. The Wildcats and Pioneers went back and forth until Lewis & Clark pulled out the win in the third set, 26-24.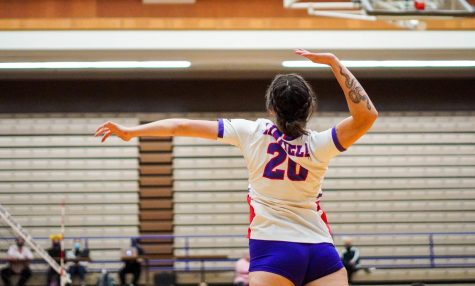 To close out the night, Linfield won the fourth set 25-15 for their first conference win of the season. Hammock finished the set off with her 17th kill of the night, tying her previous season high from the game against St. Catherine during the Colorado College Classic to open the Wildcats' season.

The junior out of Oakridge, Ore., led the Wildcats in kills and in digs for the night with 17 and 16, respectively. Hammock tallied a season high of 20 digs against Willamette earlier this month. Junior Maya Nakasone added 15 digs and senior Regan Dean had 14 kills of her own for the night.

Up next, the Wildcats will honor their seniors tomorrow at home against Pacific University at 6:00 p.m.

here for more photos