Taking her game overseas
After 17 months off the court, 2020 Linfield graduate Molly Danielson has taken her game overseas. 
The basketball standout from Beaverton, Ore. led the Linfield women's basketball team through her first three seasons of play and through the majority of her final season. 
After finishing her junior season with 11 double-doubles, along with a long list of NWC recognitions, Danielson had high hopes for her senior season.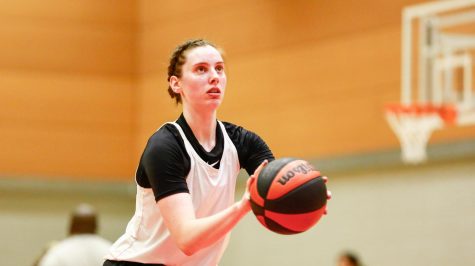 "I had a really good junior year, and I had someone reach out to my coach," Danielson said. "They were like 'Hey, we think you'd be a good candidate to play overseas.' It was a dream of mine." 
Taking her game overseas was something Danielson had dreamed about for years. She ended up dropping her Spanish minor because she didn't want to leave her team to study abroad. However, the idea of living overseas always stayed in the back of her mind throughout her collegiate career. 
"That summer I actually played in Brazil, so I got a feel for the overseas style of play and thought I could compete," Danielson said.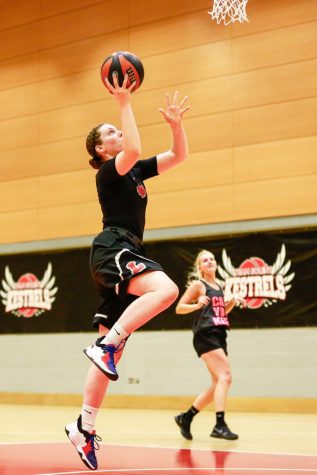 Danielson had the goal of becoming the all-time leading scorer in program history and leading the Wildcats to the NWC playoffs during her senior year. However, Danielson suffered from a season-ending knee injury that froze her plans post-graduation.
Danielson had been offered a full ride to obtain her master's in sports management at Solent University. At the time of injury, she had already committed to continue her schooling overseas in Southampton, England. Danielson was also offered a spot on the university's basketball team and to be a member of the Women's National Basketball League. 
However, as soon as she found out the extent of her rehabilitation process, Danielson began to question the likelihood of her being able to play abroad. 
The injury that ended Danielson's senior season prevented her from reaching her goal of becoming Linfield's all-time leading scorer. Her team also missed making the playoffs that year.
"I got injured and had to call my coach [at Solent]," Danielson said. "He offered me the scholarship two weeks before I blew up my whole knee." 
After receiving the scholarship offer only two weeks before the injury, Danielson didn't know what her Solent coach, CJ Lee, would do about it. He could have taken away her scholarship and moved on to another recruit. 
However, Lee believed in Danielson.
He trusted that she would fully recover and be even stronger than she was in college. Although this meant waiting a whole year to get Danielson on his roster, it was worth the wait. 
Danielson spent time after graduating not only healing her knee and improving her game, but also gaining an understanding and appreciation for the coaching staff at her new university. 
"He's the head coach and has been the head coach there for eight years," Danielson said. "He got in contact with me and really liked me. I really liked his character—he cares about the players."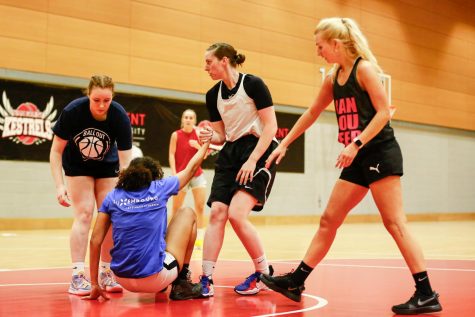 After communicating with Lee for over a year about her rehabilitation process, Danielson felt more confident going into her program a year later than she had originally planned to.
"He gave me an opportunity," Danielson said. "I was like 'Okay, I've got a chance.' I checked with my coach every month and we were being transparent, which I really liked." 
Danielson sent progress videos to Lee as a way of sharing her rehab with him even though he was halfway around the world. These videos helped him know where she was at and gave him somewhat of an idea of where she would be once she arrived in England. 
Now that Danielson has been in England for a few weeks, she has been able to meet her new teammates and realize her dreams of being a graduate student and playing basketball overseas.