Dismissed professor sues Linfield for $4 million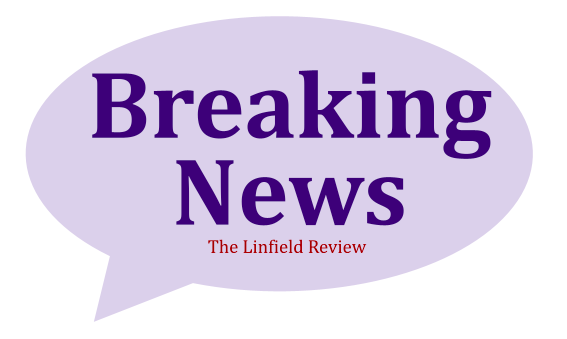 Former English professor Daniel Pollack-Pelzner sued Linfield University for damages totalling $4 million, according to reporting by The Oregonian. $3.5 million is for economic damages related to the loss of his position, while the other $500,000 is for non-economic damages such as emotional distress.
"This was never an action that I wanted to pursue," said Pollack-Pelzner in an interview with The Linfield Review. During his time at Linfield, he served as a faculty representative on the Board of Trustees. Pollack-Pelzner said his duty as faculty trustee was to act in the best interest of Linfield. "So, when colleagues came to me and said that they and students were being touched inappropriately by senior members of the board, it was my duty to report that."
"When Linfield censored my report, and told me to shut up about it, I still found that I had to fulfill my duty to Linfield, which is a duty to its students, its employees, and its long term future, not a duty of loyalty to any chair of the board or president," he continued.
Pollack-Pelzner was terminated from his tenured position in late April after publicizing allegations of anti-Semitism and sexual misconduct at Linfield. In a Tweet Monday, Pollack-Pelzner said that Linfield must be held accountable. 
His dismissal generated outrage within the Linfield community and he has since garnered support globally. This includes one letter of protest signed by 2,754 higher education faculty, lecturers, and doctoral students from universities around the world.
"[The support has] just been tremendously heartening," Pollack-Pelzner said. "Students protested last summer, they wrote letters, they expressed their views in surveys, they've written messages and petitions that Linfield has shown no signs of acknowledging. What I really value is that colleagues, students, and alumni around the world are saying: 'Linfield students, we hear you, we hear your concerns, and we will not be silenced by Linfield, and we won't let Linfield students be silenced by people in power either.'"
The Linfield Review reached out to school administration officials for comment, and received an emailed statement on Monday evening from Linfield's chief marketing officer, Scott Nelson.
"It is disappointing but comes as no surprise that former professor Daniel Pollack-Pelzner has filed this lawsuit," said Nelson. "We believe his claims are without merit and we will not let them be a distraction from the important work underway at the university."
________________________________
This article was updated July 12 at 8:52 p.m. to include Nelson's statement and again on July 14 at 12:27 p.m. to include Pollack-Pelzner's statement. 
We will continue to update this article as soon as more information becomes available.