Women's tennis triumphant in 9-0 win
Linfield women's tennis dominated College of Idaho 9-0 at the Linfield Tennis Center on Saturday morning. Today's win was the first victory of the season for the Wildcats, improving them to 1-1 for the season. 
Saturday's match was the last opportunity for the team to finetune their play before moving into their conference schedule.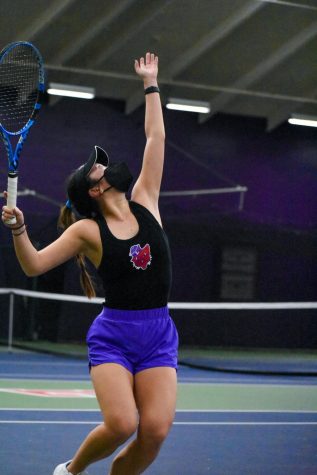 All three of Linfield's doubles defeated the College of Idaho's doubles to start off the morning. In the first spot, Linfield junior Tessa Kern and sophomore Lexie Matsunaga soared to a 6-2 win over C of I's Lauren Kreutzer and Leiana Almaraz. 
Cousins Haley and Taryn Fujimori paired up to defeat the College of Idaho's Sara Altfas and Alex Fisher 6-2. 
In her first doubles match of the season, sophomore Allena Wong joined junior Maggie Fiocchi in the last doubles spot to breeze past the College of Idaho's Morgan Leavitt and Katie Carlock with a 6-0 win.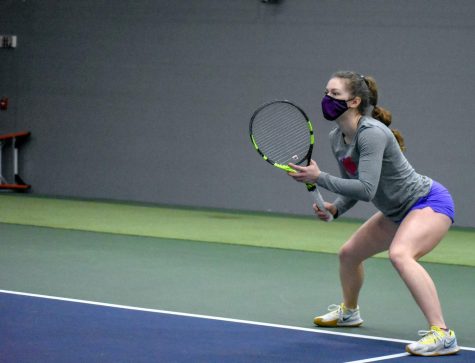 In the first singles spot, Taryn Fujimori won the first set 6-3, but Kreutzer came back to win the second set 6-4. Fujimori pulled out the win in the third and final set, finishing 6-3. 
Matsunaga took the first two sets 7-4, 6-2 to win the match for the Wildcats. Haley Fujimori bested Almaraz, winning the first two sets 6-2, 6-2. 
The final three matches resulted in solid wins for the Wildcats, all ending in 6-0 scores. At the number four spot, Fiocchi pulled out a win over Fisher and freshman Sarah Forester won her first collegiate match against Leavitt. To round things out, Wong contributed with a win over Carlock. 
This is Coach Ella Riddle Malisaka's first win as head coach, coming just before the Wildcats head to Spokane for the first conference matchup. The Wildcats will face Whitworth University on Saturday, March 6 at 11 a.m.
The Wildcats will then play a non-conference match against Whitworth on Sunday morning.