Student breaks out, busts a move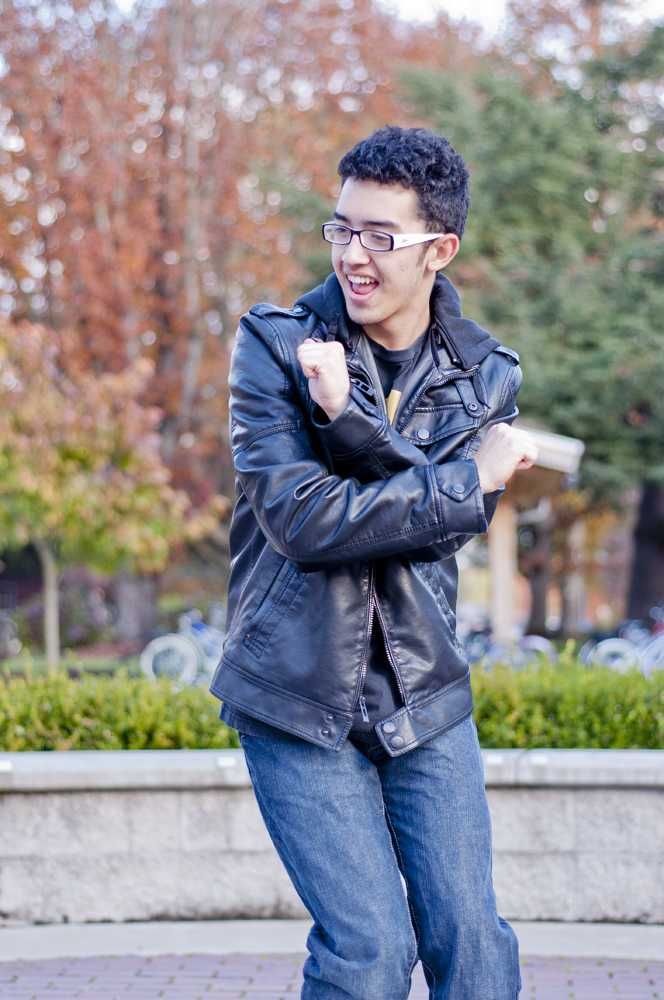 When he dances, he says he feels like nothing else exists but his movements and the beat of the music.
That's why sophomore Timmy Marl said that entering the Coke Zero Rewards dance competition was a natural move for him.
The Coke Zero Reward competition is a video contest designed to help the company find a face for its Coke Zero advertising campaign.
Contestants must submit videos of themselves dancing, using a move called "the toe tappy," which was created by Joel Turman, a star on America's Best Dance Crew.
The contest winner will be featured in Coke Zero advertisements, dancing alongside Turman.
Marl said he discovered the competition through a Youtube channel he follows, so he decided to submit his own video.
Marl's first submission was of him moving through campus, teaching the toe tappy move to various groups of people who were dealing with conflict.
"It was just a quick video," he said. "I only worked with a few close friends."
However, Marl's submission gained popularity among the other videos, earning a spot on the top-five favorites list in the contest.
Eventually, the contest judges contacted him and asked him to record another video, he said.
Marl said he was determined to put more effort into his next production, so he enlisted the help of friends, a sociology class, McMinnville high school's dance team and some staff members.
The result was a music video with about 200 people performing the toe tappy.
Marl said that Jessica Wade,  community service coordinator, danced in the video and even recruited her husband, Rob Gardener, assistant professor of sociology, to help. One of Gardener's classes agreed to perform in the video, moving back and forth to the beat of the music during a class session.
"It felt so good to have people who I didn't know very well be so willing to help with the project," Marl said. "They made the video possible."
The contest will end in late November, when judges will decide on the best set of submissions. Marl is working on a third video to add to his series.
Even though Marl said that he would be honored to win the competition, submitting videos to the contest is just part of his love for dance.
Marl's interest in the sport stretches back to when he was four years old.
"I just started dancing one day," he said. "I never really had formal training or dance classes because it was too expensive for my parents at the time, but I just kept dancing and dancing."
Marl said he gleans most of his dance knowledge from watching music videos and MTV performances.
When he has spare time, Marl can usually be found in his room, scouring the Internet for music videos or practicing his own dance techniques in front of a mirror.
He said that this  personal practice time serves as a way to stay updated with trends in the dance world, but it also allows him to process the world and his reactions to it.
"Dance is a big expression for me," he said. "I dance when I'm angry, I dance when I'm happy, and I dance when I'm having a bad time. Dance is therapy."
Joanna Peterson/Managing editor
Joanna Peterson can be reached at [email protected]