Online exclusive: Congressman Wu visits campus for 'Pizza & Politics'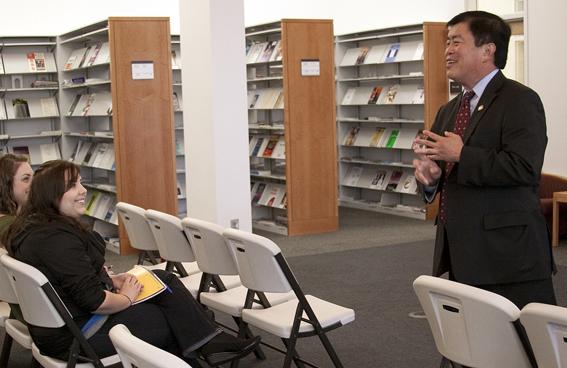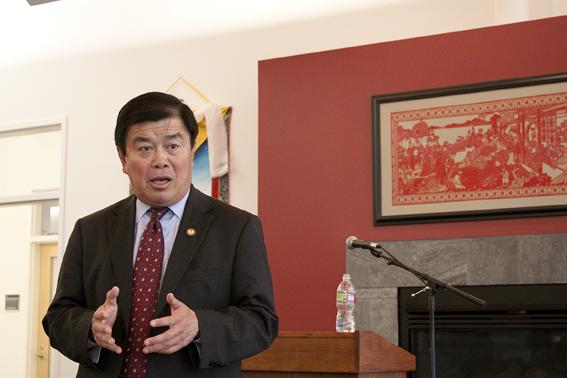 Representative David Wu took questions from Linfield students in the Austin Reading Room of Nicholson Library on April 6 during the Department of Political Science's  "Pizza & Politics" event; topics included health care, representing constituents, the USA PATRIOT Act and President Obama's plan to privatize manned space flight.
Wu, a Democrat, represents Oregon's First Congressional district, which includes Yamhill County, in the United States House of Representatives.
Wu explained to students how he feels he was elected to have a level head in Congress, and that he tries to maintain a balance between directly reflecting the desires of his constituents and reflecting his own core values.
He is also notable for being the first Taiwanese-American and Chinese-American in Congress, being in office since 1999 and chairing the Subcommittee on Technology and Innovation.
While the discussion was short, no more than 35 minutes, students were generally engaged with the congressman and asked a variety of questions.
Braden Smith
Opinion editor Braden Smith can be reached at [email protected]