Life off the (Linfield) grid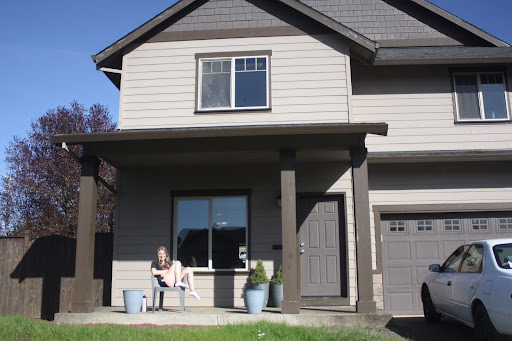 Linfield University has unique housing requirements. Students must live on campus for a minimum of three years (the first two of which in dormitories), and very few exceptions to avoid on campus housing are accepted. Most outsiders and prospective students are blown away by this requirement. Current students may even find it blasphemous too.
In reality, it isn't too bad. Once students make it through sophomore year, their second and last year of dorm living, they are welcomed into on-campus apartment living, such as in the luxurious Hewlett-Packard Apartments (HPs). The HPs, while still located on campus, are multiple steps up from dorm life and feel less attached. But there's no beating around the bush, it's still on-campus living.
Any maintenance issues can be solved with a phone call to facilities, free of charge. Resident Life members live a couple doors up, down, or around to help deal with roommate or neighbor inconveniences. It's a stepping stone into adulthood, but it isn't the full leap. Fourth year students looking for that leap search tirelessly to find off campus housing. With limited options, only the luckiest will find themselves a house. It isn't until the head-first dive into being a renter, that it doesn't always feel lucky. However, it's probably still worth the move.
Here are the pros and cons of living off campus according to current senior renters:
Pros:
Price
In recent years, Linfield has raised the cost of housing. Living in a four bedroom, two bathroom HP totals $4,195 per semester, so $8,390 for the year. But for senior economics and finance major Megan Sweeney, residing in a four-bedroom, three-bathroom house off campus is roughly only $6,660 for the year, which includes the cost of rent, garbage, internet and electricity/water.
"It is cheaper to live off campus for 12 months than it is to live on campus for 8," Sweeney said. "I pay for my own rent, so as a college student working part time, saving a couple thousand is huge."
Space
Another big perk of living off campus is living in a house with a yard. Having a house allows for more hosting opportunities with friends and family, and a yard provides plenty of personal space to relax or get creative.
"We have a garage and backyard to hangout in," shared senior finance major JT Estes. "It's more enjoyable to have people over given we have a bigger setting to hangout."
Senior sports management major Addie Klindt agreed.
"My roommates and I love being able to have people over and have a backyard with a lot of room to hang out in," Klindt said. "Especially on nice days!"
Preparation
Jumping through the hoops in order to live off campus takes a lot of work and maturity. It isn't as simple as checking a few boxes like the Linfield housing application. It's a longer process that's accompanied by monthly bills.
"With living off campus you first have to find a place to live, talk to a landlord, and get renters insurance," said Ronan Krutzikowsky, a fifth year student. "It really prepares you for the next step way more than living on campus does."
Cons:
Maintenance
Arguably the most expensive part of living off campus is having to pay for maintenance jobs when things go wrong. On-campus residents have the convenience of filling a work order and then it's out of their hands. Living off campus and the dryer stops working? It's on the renters to buy a new one.
"One day after we had some people over, I walked down stairs, and I noticed water coming out of the bathroom," said Matt Metcalf, a student in Linfield's master's program. "Someone broke our toilet and we had to fix it."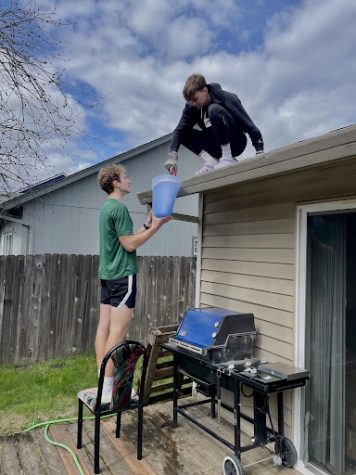 Disconnected
On campus housing allows students to build deeper connections with each other. Removing the neighborly aspect of living on campus can have negative effects on the ability to form connections.
"Living off campus there's a disconnection from the community," Krutzikowsky explained. "You tend not to participate in as many on campus events so you don't feel as connected with the Linfield community."
Commuting
Probably one of the biggest downfalls to living off campus, is having to commute for classes everyday. Instead of rolling out of bed and heading straight for class, fourth or fifth year students who live elsewhere have to either wake up earlier for a longer trek in, ride their bike, or drive a car to get to class.
"My least favorite part of living off campus is either the drive to campus or being farther away from everyone on campus," Klindt said. "You always tell yourself you're going to walk to class, but when it's raining it can be hard to find the motivation to do that."
Whether you're itching to jump off campus or satisfied with where you're at, it's safe to say that the grass will be green on either side.
Leave a Comment