Around the world: Linfield students abroad
January term, the special month-long mini-semester between fall and spring at Linfield University, is a time Linfield students' Instagrams look like a travel blog. Students had the opportunity to study in England, India, New Zealand, and multiple other destinations in three week classes. This allowed students to learn in an environment completely different from the standard US classroom, making their studies extra memorable.
Divenson Willis, a junior majoring in sports management, had the opportunity to study in England, specifically focusing on economics and looking at the business aspect of futbol (soccer). Willis was granted the Gillman scholarship, which funded his experience abroad.
"I received the Gillman scholarship, which was a huge opportunity for me on this trip," Willis said. "It helped me tremendously and gave me the opportunity to see a completely different culture here in England."
Willis also explained how exciting of a trip it had been, aside from the academic portion.
"Staying in Manchester was an eye-opener; it's very city-like, and the architecture is beautiful," Willis said. "I saw something different everyday. Everything is just so unique compared to the US."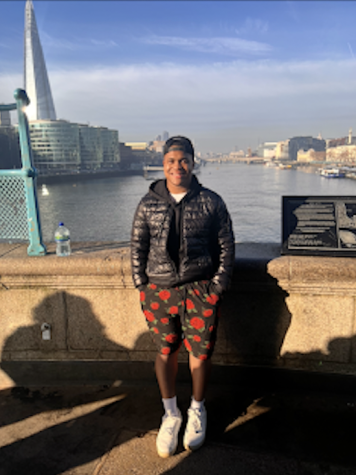 Twelve thousand miles away on the other side of the world, Linfield sophomore Alex Hankins could relate.
Hankins had the opportunity to study in New Zealand while focusing on biology and political science. He chose New Zealand as his desired destination because it's somewhere he's always dreamed of traveling to, and this trip supports his major in biology.
"New Zealand has always sounded exciting to visit, and fit into my studies at Linfield," Hankins said.
Hankins boasted about the fantastic hiking excursions his group took, noting the beautiful views New Zealand had to offer. He also explained that he learned a lot about the unique people and culture of the country.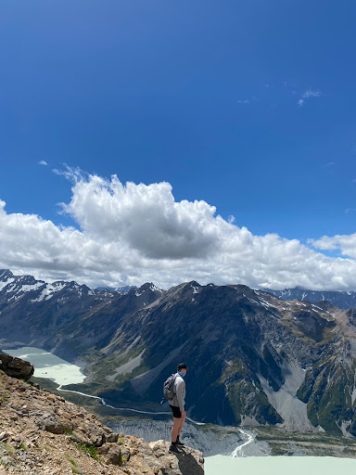 When talking about different cultures, Linfield senior Emma Sammartino could easily relate. Sammartino, another 12,000 miles from New Zealand, spent her January abroad in India. Her class focused on the philosophy and politics of happiness in India.
"We are traveling mainly to Sikkim and Kerala, which are two states of India," Sammartino said. "We were comparing and contrasting how different aspects, such as access to healthcare, religion, political views, and nature affect the people here, and their happiness."
This experience is one she won't forget.
"It is so hard to pick a favorite part of this trip because everything has been so wonderful," Sammartino said. "But if I had to pick, it would be the time we spent in Sikkim. It was such a beautiful place nestled in the lower Himalayas, and our guides were the most genuine and knowledgeable people."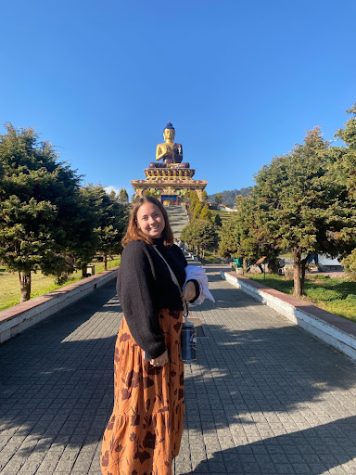 January term study abroad opportunities shape students' learning in different ways.
"This experience has taught me so much about how vast the world is and how many things people take for granted back in the United States," Sammartino vouched.
Not only is studying abroad a learning experience, but it also seeks out life experience.
Leave a Comment