Linfield's Mission for Six-Plus Decades: Feed the Streak
If you ask any sports fan who holds the longest streak of consecutive winning seasons in all of college sports, teams like the University of Alabama–given its dominance over the last couple of decades–would be an understandable guess. Notre Dame, with its rich history, also seems likely.
But the answer is actually Linfield University, a small liberal arts college located in McMinnville, Ore.
The Linfield football team clinched its 66th consecutive winning season on Saturday, October 15, 2022, beating Pacific University 42-21. Mention The Streak around town, and everyone knows what you're talking about.
For perspective: Linfield's streak started the same year Mickey Mantle won the Triple Crown, and the Dodgers still called Brooklyn home. Throughout the six-plus decades that Linfield has put together winning seasons, America's had its own share of impressive milestones: a man landing on the moon, the invention of microwaves, Rubix cubes, personal computers and the Internet. The Cubs even won another World Series.
Many would think with 66 consecutive winning seasons that the young men who now wear the purple and red would carry an enormous burden on their shoulders, but that's not how the athletes view it.
"There is a little bit of pressure on the team to keep The Streak alive, but we know what we have to do to win," said standout freshman linebacker Blaze Holani. "To us, it means that we have to hold ourselves to high standards and expectations to continue a legacy that was here before us."
There's no question this is one of the most unique streaks for any sport, at any level.But how has Linfield been able to maintain its dominance for so long?
Legendary coaches as well as All-American players have been major contributors to The Streak. Some of these players have even ended up getting drafted out of Linfield, unusual for Division III, and gone on to NFL careers. Howard Glenn, Paul Dombroski, Randy Marshall, Jim Massey and Wilikie Moody were drafted in the 1960s and early 70s. But before they became pros, they were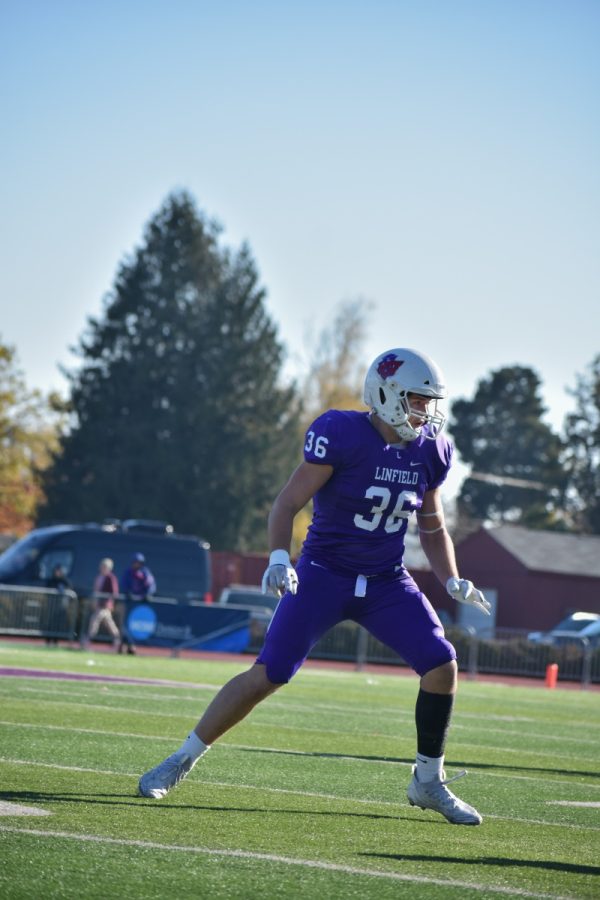 all contributors to Linfield's winning seasons.
You have to go back all the way to 1955 to find the last time that Linfield had a losing season – also known as the year Disneyland opened in California. During the 1954 and the 1955 seasons, Linfield recorded back-to-back losing seasons, which is unfathomable now. As the season started in 1956, the Wildcats quickly tallied two losses and a tie; it was beginning to look like another losing season. The Wildcats then ended up winning six games in a row for their first winning season since 1953.
Turns out, this was just the beginning.
In 1968, Ad Rutschman was hired as Linfield's head football coach. Under Rutschman, Linfield turned into a Division III powerhouse: He led the Wildcats to three NAIA Division II national championships in 1982, 1984, and 1986. He also won 15 Northwest Conference championships over his 24-year career, solidifying himself as a local legend.
"My number one priority was to develop people. I always felt that if we could make a person a better person and we could develop them athletically, simply put, winning would take care of itself," said Rutschman, who still works as an assistant for the Wildcats.
"Coach Rutschamn was a true pioneer for our program," said junior tight end Franco Keplinger. "When I was getting recruited by (current) coach (Joe) Smith, learning about the rich history of the winning culture is what sold me."
Rich history, great expectations
With rich history comes great expectations. Ultimately, when you have so much success there will be pressure. That's the situation Joseph Smith stepped into in 2006.
Smith was hired after Jay Locey stepped down. Smith was recruited by Rutschman and was a four-year starter at cornerback for Linfield from 1989-1992. During his playing career, he earned first-team all-conference awards, as well as earning second-team All-American defensive back honors. Smith started out as a position coach in 1999 for the defensive line as well as the defensive backs. He then was elevated to the defensive coordinator before being promoted to head coach.
Since The Streak began, Linfield has tallied a dominant conference record of 378-80-27. Yes, 27 ties is a bit mind-boggling, but the NCAA didn't implement overtime rules until the 1996 season. Smith has been the most dominant out of any previous Linfield coaches, at least when it comes to the regular season; his conference record is 93-6.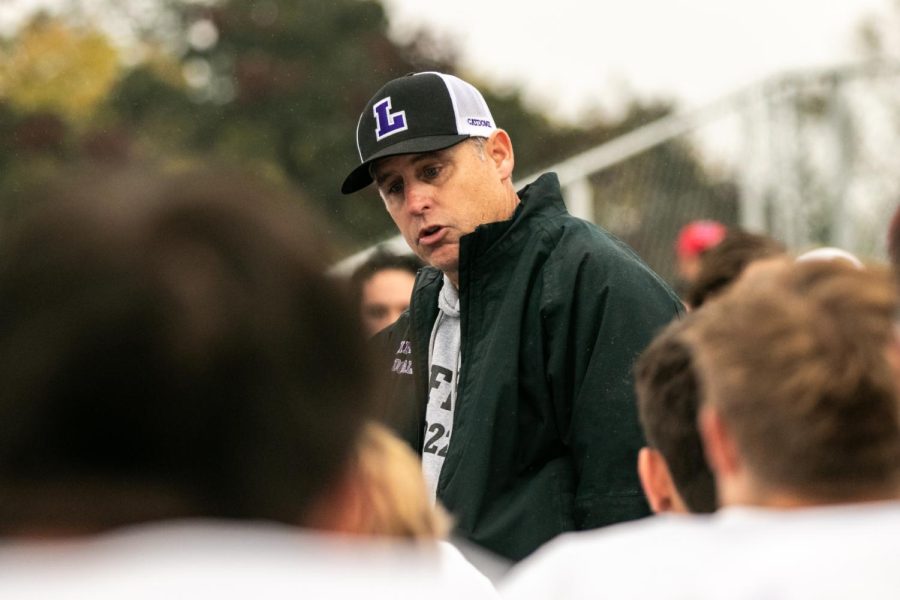 Reminders of The Streak are all over Linfield's campus: Lever Street is better known by it's nickname, "Streak Street." The sidewalks outside of the stadium are painted with messages like "It's Caturday" and "Feed the Streak". Given how much Linfield promotes The Streak now, it's crazy that while The Streak started in 1956, it wasn't acknowledged by the Linfield community until almost 20 years later.
"My papa [grandfather] played football for Linfield for three years before he got injured and helped contribute to The Streak," says sophomore cheerleader Taetum Kalani, "Being able to cheer on the sidelines, it feels like I'm continuing the legacy from a different place on the football field."
The Streak might have gone unnoticed if it wasn't for one man, Dennis Anderson. It wasn't until 1987 that The Streak became "alive." Anderson played football at Linfield during the fall of 1954 under the direction of coach Paul Durham. Later Anderson would move to Hawaii and become a reporter. In 1986 Anderson's son attended Linfield to play football, which brought Anderson back to McMinnville. He was so impressed by the team and coaching staff Anderson decided to join the staff as a volunteer. After three national championships in five years (1982, 1984, 1986) the coaching staff asked Anderson to research winning records across all divisions for football.
His skills as a reporter, where he was trained to dig for information, paid off.
After much research, many phone calls, and hundreds of letters to schools across all three NCAA divisions, Anderson was able to determine Linfield was (then) ranked third with the longest active consecutive winning seasons.
Notre Dame and Harvard held the record at that time at 42 years, meaning Linfield was tied for the record. But that changed on October 17, 1998, when the Wildcats' 20-19 victory over the Willamette Bearcats clinched Linfield's 43rd consecutive winning season.
Contributing to Linfield football's legacy
While most people believe that a streak in the sports world is just luck, others attribute it to hard work and dedication.
To the upperclassman, adding to The Streak is more than just increasing the number; it's about contributing to the legacy past coaches and players have left.
"The Streak, to me as well as the rest of my team, means we are able to have this unique and special feeling of pride and accomplishment," said junior wide receiver Connor Wolfe, "Being able to contribute to something much bigger than any one of us, I think really brings us together and creates relationships that I haven't ever really experienced before."
And it takes more than just players and coaches to contribute to the magic of game days in the Catdome. The drumming band members, flipping cheerleaders, screaming fans and dedicated alumni all play a part in the Linfield football culture.
Supporting alumni play a role in The Streak, too. Since graduating in 1985, Kip Carlson has seen the Wildcats pull off more than one miracle to keep The Streak alive. Carlson attended Linfield from 1981-1985, covering football for The Linfield Review for four years. He also did radio play-by-play for the '83 and '84 football seasons. The Streak was not celebrated during Carlson's time at Linfield, but now it is a norm in the Wildcat community.
"It's [The Streak] been around long enough," he said, " it's just part of the scenery at Linfield."
Leave a Comment