Linfield Dance Ensemble set to perform December 9
Linfield University's Dance Ensemble will be putting on its Winter Dance Showcase, will feature six dances. These pieces will include numbers created by Sarah Shouse, Linfield's dance professor, and student-choreographed pieces in multiple styles.
Shouse and students have worked hard to put this showcase together.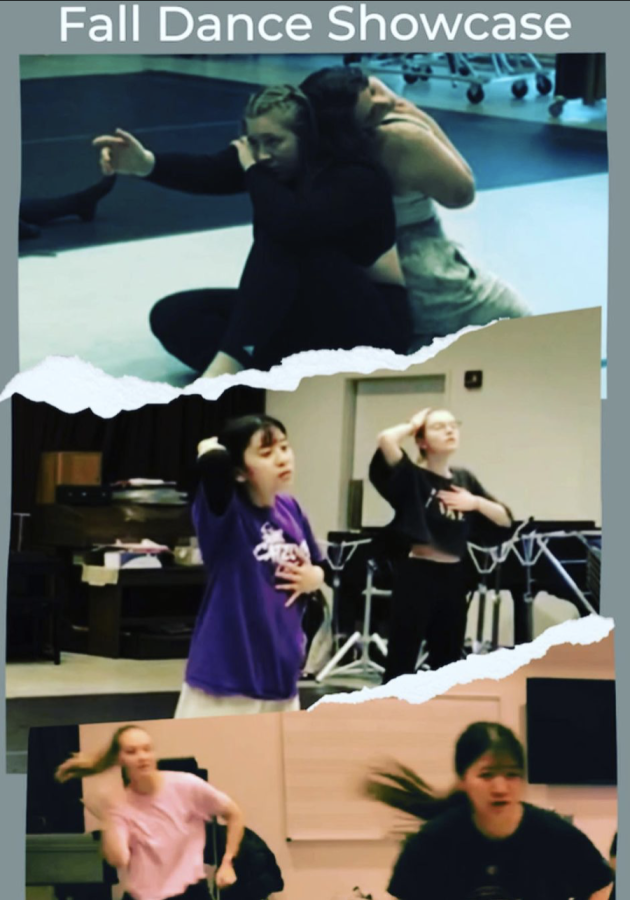 "Our dancers and choreographers have put in many hours and dedicated themselves to the process," Shouse said, "I am ready to put the other elements together, lights, music, and costumes. I'm excited to see the full vision of the pieces come to life," Shouse said.
Isabel Brown, a senior majoring in psychology and minoring in sociology, is one of the featured student choreographers. She created a contemporary piece that deals with complicated relationships.
"I have loved being able to have a space to generate ideas and come up with my choreography," Brown said. "It's amazing to see it start as a few small ideas and over the semester turn into something bigger."
This show is about expressing emotion, but it will also be a celebration of the community behind Linfield dance. Kaho Handa, english language major, and Riko Iwasaki, a culture and global studies major, are both third years Together they created an intricate, fast-paced hip-hop piece.
"[Their dance will] leave audiences wanting more," Shouse said.
Both Handa and Iwasaki studied hip hop for many years before their time at Linfield and are both excited to perform their dance.
"It was difficult to teach in English," said Iwasaki, a native Japanese speaker. "but I used some examples."
Dance Ensemble pushes for and supports student-led work. They have allowed many students from across disciplines and majors to come together and create art for each other. Student-choreographed contemporary, hip hop and tap dances will be featured on December 9th, 7PM at the Marshall Theatre in Ford Hall.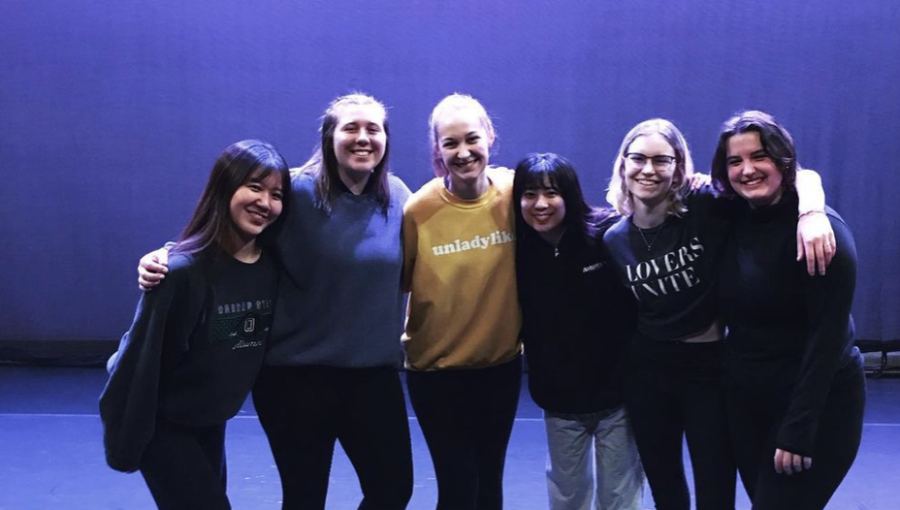 Junior Zee Nace has been in Dance Ensemble for the past two years.
"As someone who's danced for a while, I know that I will likely always struggle to have faith in my dance abilities," Nace said. "However, I've found a group of people who genuinely inspire me to thrive and dance!"
Like many other students, Nace has some words of encouragement for those interested in joining the Dance Ensemble.
"It's better to try and learn something about yourself than miss out on something you could've loved," she said.
Dance Ensemble will be putting on its Spring Dance Showcase next semester.
"I know for sure that we will have at least two contemporary pieces, a tap piece and one-to-two hip hop dances," Shouse said. "I know that I would like to experiment with props and do a more theatrical piece. I am just now in the beginning stages of our planning, stay tuned."
Anyone interested in joining any of Linfield's Dance classes should register for classes in the spring. Shouse is always welcoming new dancers,
"Dancers of all ability, skill sets, and levels are welcome to join! You don't need to have prior experience, just the willingness to try something new. I would encourage anyone that wants to move, meet more people on campus, and learn about the process of putting on a show, to join in on the fun. Come dance with us," She said.
Leave a Comment