Journalism and other wisdom: A breakfast with Steve Kurkjian
As journalists, we are not artists. We are free-throw shooters who can only get better the more we practice our throw. Everyone else, especially those we write stories on, are the artists.
This idea comes from renowned reporter, author, and lecturer, Stephen Kurkjian. Kurkjian – pronounced 'kirk-gin' – traveled to McMinnville, Ore., this week to partake in Linfield University's Northwest Media Fest on Wednesday, Nov. 9, and Friday, Nov. 11.
While his analogy of a journalist's career may seem a bit harsh, it's the furthest thing from an insult. The truth is, being a journalist is hard work. And as a Pulitzer Prize-winning reporter, Kurkjian would know best.
"[Journalism] is learning how to hold a pistol– it's a dangerous thing to sit down, write and then put it in the paper," Kurkjian said. "If [people] only knew what we do as far as fairness and thoroughness. Beyond your angst in getting it on paper, how hard it is to get people to open up and talk."
Kurkjian first contemplated being a journalist upon his mother's suggestion. He took a class or two on journalism at Boston University, but didn't think much of it. He recalled learning the basics of notetaking, and even though he claims he still doesn't do very well at it, the courses felt a bit elementary.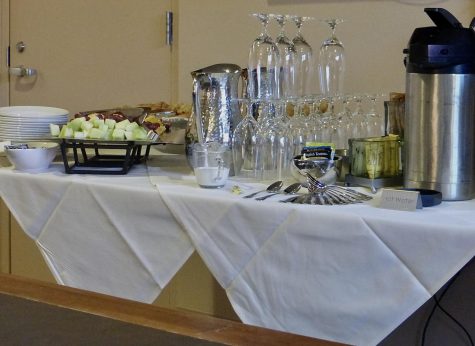 Kurkjian went on to become an English major, and then thought he wanted to be a lawyer. That's until he became a reporter and realized how much fun he could be having.
"The classic story I tell my pals is that you invite me to your party because you want me to cover it. I drink your liquor, I eat all your food, I flirt with your daughter and your wife, then I go home and criticize your party," Kurkjian chuckled. "That's what we do!"
Kurkjian's favorite piece he's written is a personal story that started with his dad's curiosity about the village he was forced to flee in Eastern Turkey when he was just three years old. The experience opened Kurkjian's eye's to Armenian heritage, which in turn taught him a lot about himself, his father, and his extended family.
"I grew up American, but I'm going out Armenian," Kurkjian said.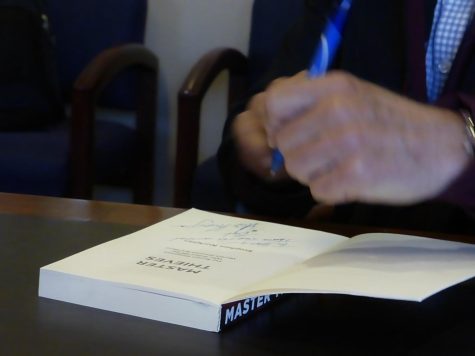 Kurkjian has graced Linfield's campus to discuss his book "Master Thieves" that covers the greatest art heist in US history, and to chat all things journalism with students. The Media Fest continued on with three more presentations from Kurkjian, as well as Therese Bottomly, editor and vice president for The Oregonian/ OregonLive. More events will follow this Friday.
For more information or to register for future events during Linfield's NW Media Fest visit: https://linfield.edu/nwmediafest/.
View Comments(1)