Defense dominates—leads to Linfield victory
George Fox ran into Stoffer Family Stadium and set the tone. With a team huddle at mid-field and a little smack-talk towards the Linfield sideline, the Bruins—intentionally or unintentionally—gave the visiting Wildcats a little extra motivation.
With the spark and a stout defensive performance, Linfield (6-0) beat George Fox (6-2) 37-10, silencing the Bruins' faithful in the process.
As a team, Linfield's defense gave a grand total of nine rushing yards. Yep, nine. On 19 rushing attempts, the Bruins averaged a mere half-of-a-yard per rush.
Making the George Fox offense one-dimensional, Bruin quarterback Haiden Schaan threw for 226 yards and a touchdown, but he also tossed two interceptions to the stout Linfield defense.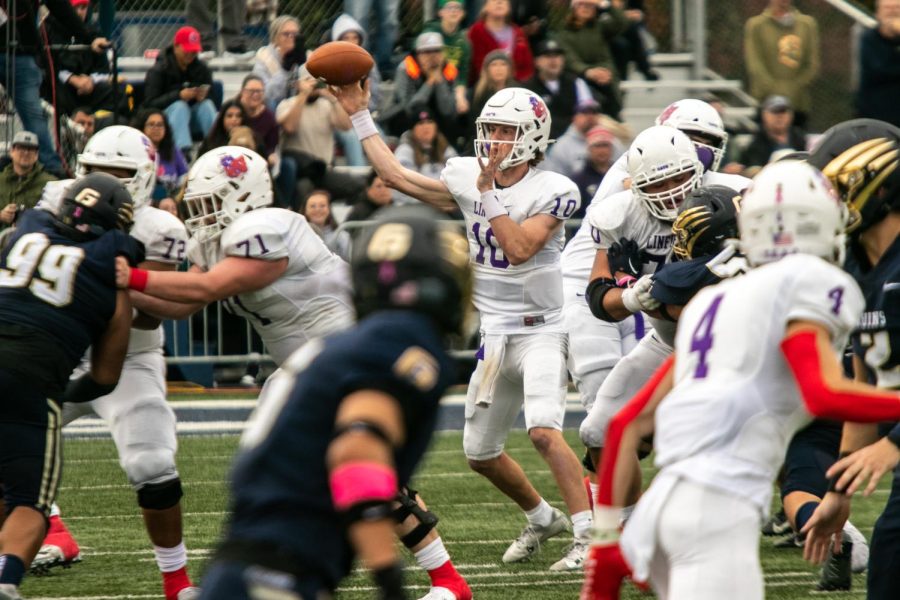 Outside of George Fox receiver Leon Johnson III who hauled in six receptions for 130 yards, the rest of the Bruins receiving core was more or less a non-factor.
Junior linebacker Blake Rybar led the Wildcat defense with seven tackles, including three tackles for a loss and a sack. Defensive backs Jett Searle and Colby Kalaukoa brought down the two aforementioned interceptions.
After a first quarter that consisted of a battle of field position and punts, the Bruins came out on top, leading the Wildcats 3-0 after 15 minutes of play. It was the first time Linfield had trailed since also being down 3-0 earlier in October vs. Whitworth.
Following a George Fox punt to open the second quarter, Linfield finally put a crooked number on the board with a 28-yard field goal by Gavin Dalziel.
The Wildcats defense forced a fumble on the ensuing possession, and then finally found the endzone on a touch pass from quarterback Blake Eaton to running back Tyler Larson. The Wildcats would never give up the lead, going into halftime with a 20-10 lead.
Eaton finished the game with 180 yards and two touchdowns, going 24-for-34 through the air.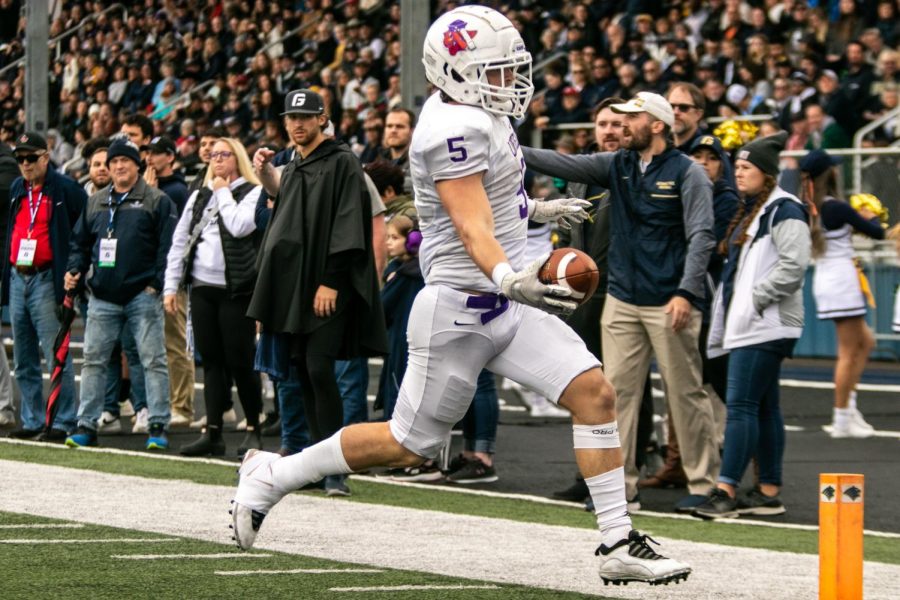 Unlike the Bruins lack-luster rushing attack, the Wildcats pounded the George Fox defense for 149 yards. Connor Mcnabb and Connor Morton led the way with 62 yards and 40 yards, respectively. McNabb also ran for two touchdowns.
Receiver Devon Murray led Linfield in receiving with eight receptions for 76 yards, while fellow receiver Joel Valadez hauled in Eaton's other touchdown pass to go along with six receptions for 48 yards.
Next up, Linfield will host Willamette in the Pacific Office Automation Hall of Fame Game at 1 p.m. Saturday afternoon.