(Air) Fry it up: Is the wildly popular kitchen appliance worth the cost for college students?
Air fryers have been rising in popularity since they were first made in 2010. Recently, the counter appliance blew up on TikTok during the COVID-19 lockdown.
They have grown in popularity likely due to their convenience and versatility. Allied Market Research estimated the air fryer market size was worth approximately $900 million in 2018, and is expected to almost double that by 2026.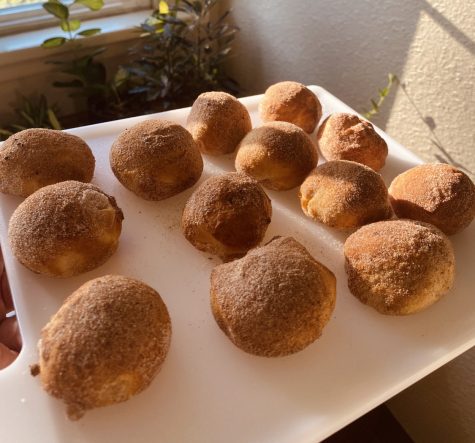 With air fryers ranging anywhere from about $30 to $300 and there is a range of sizes, models, and brands to choose from.
The versatile appliance gives the user many options to explore. Such choices include defrosting, baking, warming, cooking and sometimes dehydrating.
This raises the question: can they be used in dorms? According to Linfield University Housing, air fryers are allowed in dorm kitchens, but are not allowed in rooms.
Students at Linfield had varying responses to air fryers. Out of the four people interviewed, two of the students interviewed either own or have a roommate who owns an air fryer. Two of those interviewed thought air fryers were worthwhile.
Siert Groote, a first-year exchange student from the Netherlands, who does not own an air fryer, had a strong opinion. He went as far as to say, "I don't understand why they exist."
Evan Hillberry got his air fryer as a gift, and used it while he was at home. Since Hillberry has been on campus though, he has stopped using his air fryer.
"I eat at Dillin and don't want to buy groceries," Hillberry explained.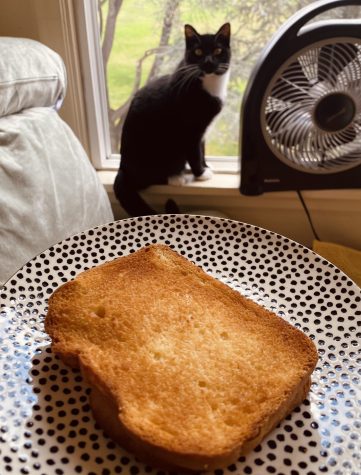 Mikayla Minton, whose roommate owns an air fryer, was the most enthusiastic about air fryers of those interviewed and said she uses the appliance daily.
"Sausage in the morning, hashbrowns and usually either chicken bakes or chicken nuggets or some type of freezer food in the evening," Minton said.
Personally, I have an air fryer and love it. I use it almost daily for things like grilled cheese and cookies. I think that it is very useful to warm things while making sure that they aren't soggy, which often happens in a microwave.
I've also done some baking with it. I think an air fryer is worth the purchase because of how versatile and fast it is. I think that it is a great option, especially for college when there aren't things like toaster ovens readily available.
So, are air fryers worthwhile? The answer to this is still up to debate.
Some say that they are useless and that microwaves do the same thing. Others say that they are useful. I believe that it depends on what you are looking for.
If you are willing to go out and get ingredients for various cooking and baking endeavors, have enough space and will use it often, then I would say it is worth the investment. However, it may be easier to just go to Dillin and not bother making your own food while you're still on a meal plan.