What's the deal with body pillows?
Let's start with the basics: A body pillow is a long, cylindrically shaped pillow that mimics a human form.
It's not like they're an uncommon purchase. But the amount of body pillows that seemed to be owned by Linfield University students was enough to raise my, and frankly, the whole Linfield Review staff's ears– especially since they aren't currently trending as a must-buy on social media.
This observation begs the question of what this type of pillow is actually used for: Is it just another pillow to take up space or are their owners yearning for something more?
WebMD suggests that body pillows are more than just an average pillow. "Body pillows may help you rest more comfortably if you're pregnant, healing from surgery, have a bad back, or just need something to hug," wrote Linda Wrath, in her entry on the subject.
Why then, do so many college-aged men and women feel the need to own a body pillow? It's not that common for students to be pregnant or have a bad back.
To senior Jakob Longbottom, it's all about comfort.
"I think that it adds to the hominess of my room. I like to use it for resting my back against the wall, or if I want to roll over and kind of hug it. It's just a nice comfort pillow," said Longbottom.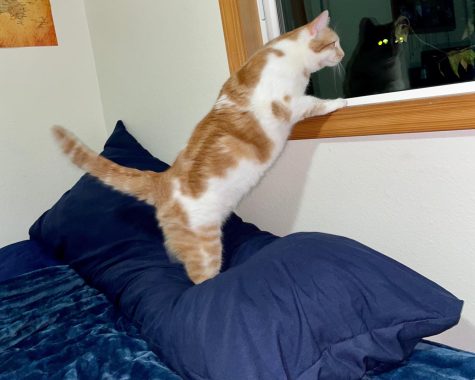 Longbottom is just one of many students who are proud owners of body pillows.
"I got one freshman year because I wanted to sit on my bed with something against the wall," said Meghan Mullaly, a senior double majoring in digital art and journalism. "It's for comfort and decor, mostly."
After chatting with a handful of body pillow owning students, I came to find that most received their body pillows as a gift or hand-me-down from a family member upon entering college. Longbottom got his as a Christmas gift from his mom.
"To be honest, it's because my brother had it and he gave it to me when he left," shrugged Ben Simpson, a senior. "[My girlfriend] named it 'Boyfriend 2'. She likes cuddling with it more than I do."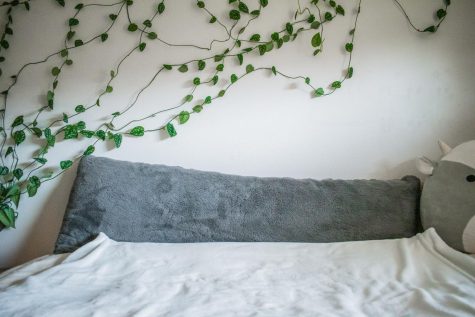 Both Longbottom and Simpson figure they will carry their body pillow with them into their future adult lives, or at least invest in another new one. Mullaly remains undecided.
"I haven't really thought about how a body pillow fits into my future," pondered Mullaly.
Whether you're for or against the body pillow, at least now we know what they're good for. And it's probably about time we all invest in our own.