Linfield students and alumni react to recent student debt relief
For students, recent graduates, and plenty of long-since graduates, Wednesday was a sigh of relief.
President Joe Biden moved to cancel $10,000 worth of federal student loan debt from borrowers earning less than $125,000 a year or $250,000 in a household. Those who received Federal Pell Grants, a type of aid for students who demonstrate "exceptional financial need," are eligible for an additional $10,000 off their bill.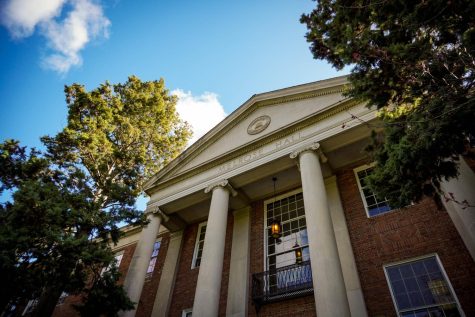 In total, 43 million people across the nation could be impacted by the decision, according to the White House fact sheet on the matter.
The students on Linfield University's campus. Ninety-six percent of undergraduates at both of Linfield's campuses receive some form of financial aid, according to Linfield's institutional research. In the 2021-2022 school year, 27% of students were eligible for Federal Pell Grants.
"[Student loan debt cancellation] would be the greatest gift anyone could give me," said Cruz Braun, a sophomore on the McMinnville campus. "Trying to afford school on your own is difficult."
Mako Minoda, a senior, had similar sentiments. Minoda said it would help her family, since she has a younger sister going into college.
Only loans taken out prior to June 30 of this year are eligible for cancellation. Incoming students and future classes are not eligible for the forgiveness.
"It could help lots of students and families like mine–at any school," Minoda said.
Others have mixed feelings about the announcement. Caitlin Fisher, class of 2022, took out both federal and private loans to pay for her tenure at Linfield.
"In some ways, I'm excited to be able to get up to $10,000 off," Fisher said. "But in others, it was my choice to take out these loans so I feel it's my responsibility to pay them off."
She mused on expanding opportunities for repayment for certain groups, such as teachers in rural areas. "But at the end of the day, I really should be paying for it on my own and taking financial responsibility," she said.
Some borrowers will be automatically enrolled in the forgiveness program. For others, a "simple application" should be available by October, according to studentaid.gov.