Linfield removes blue light network, instates app designed to do more
Returning Linfield University students may notice the blue emergency call towers are no longer on the McMinnville campus. New students have never known their existence. But—what did they even do?
Director of Linfield Public Safety (LPS), Dennis Marks, said in an interview with The Linfield Review that the now-removed consoles were phone systems with a direct line to campus safety officers to be used in the event of an emergency. They enabled a two-way conversation between the caller and the answerer, and would shine blue light when activated. The call would also send an alert with its location to the campus safety office. 
"It was a good idea at the time," Marks said. "But technology has gone past that point."
Marks estimated that the network was installed about 13 years ago, just as cellphones became more prevalent.
Since the towers were installed, Marks said there have only been two legitimate emergency calls placed. Other times, he said, were false alarms.
Marks pointed out several safety concerns about the blue light towers. First, he said they could provide a "false sense of security" on campus. Also, calling 9-1-1 in an emergency on a cellphone and moving to safety, rather than staying near a call tower, is likely safer. Lastly, the blue light could act as a beacon, potentially putting the caller at risk in the dark.
The final decision to remove the towers stemmed from conversations that took place over the 2020-2021 school year with the Associated Students of Linfield University (ASLU). Marks said that he checked in with the ASLU Cabinet of the current school year too.
Discussions with student representatives made it clear that a new system was needed if this one was removed.
"The conversation with both groups was that this should be an exchange for something, not a reduction in safety," Marks said. "So we have implemented an app."
The app, called Rave Guardian, is free to download and offers more features than the call towers. Marks said he recommends that all students get it, in case they are ever in an emergency situation.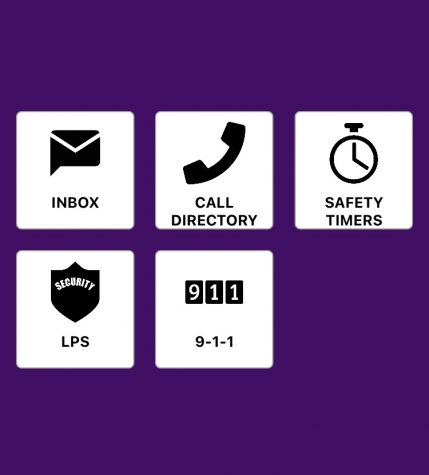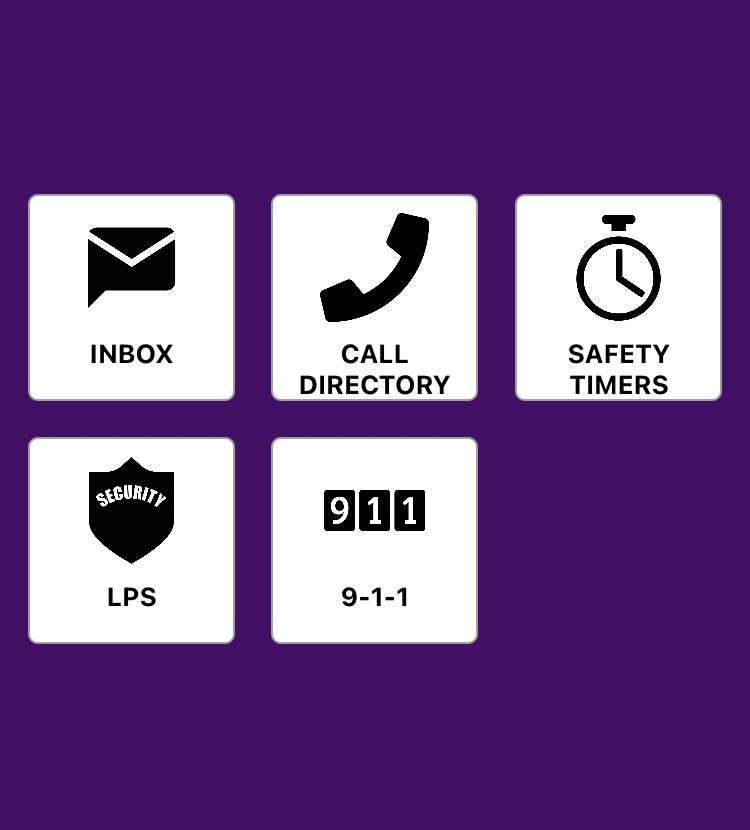 Within the app, there are simple buttons to call either 9-1-1 or LPS. Once the caller makes the call, their device's location is shared with officers.
Another feature of the app is what Marks called a "safety timer." He used an example of walking across campus at 10 o'clock at night. The user can set a timer that will automatically go off and notify a selected contact, unless the user safely arrives at their destination and cancels the timer. Marks said the contact could be a parent, a friend, a roommate, or LPS.
Rave Guardian is connected to CatAlert, Linfield's emergency notification system. Users will receive emergency messages through the app, according to Marks.
Marks touched on a few safety reminders for Linfield students. Pay attention to your surroundings, at night or even just crossing the street. Find a friend or roommate to go places with, such as parties or walking across campus at night.
LPS offers free courtesy rides or escorts for students who need them.
Call boxes outside Linfield's residence halls are still operable. They serve the same function as the blue light towers, but do not light up.
"We live in a very safe community. Crime is rare—stranger crime is extremely rare," Marks said. "But that doesn't mean there are no crimes."
Questions or concerns about safety, Rave Guardian, or LPS can be directed to Marks at [email protected] or 503-883-2602. LPS can be contacted at 503-883-SAFE (7233) on the McMinnville campus or 971-369-4200 on the Portland campus. In the event of an emergency, dial 9-1-1.