Linfield to require COVID-19 vaccination before fall semester
Linfield University announced early Monday afternoon that students, staff, and faculty will be required to be fully vaccinated against COVID-19 upon arrival on campus, starting in the fall of 2021. The announcement follows national trends as private and public colleges release similar requirements for the fall. 
Recipients of the vaccine are considered fully vaccinated two weeks after receiving the second dose of Moderna or Pfizer, or two weeks after the single-dose Johnson and Johnson shot. Students, staff, and faculty will be required to meet this benchmark upon arrival on campus at the beginning of the academic year on Aug. 30. Students arriving early on campus for athletics or pre-orientation programs must be fully vaccinated prior to their arrival.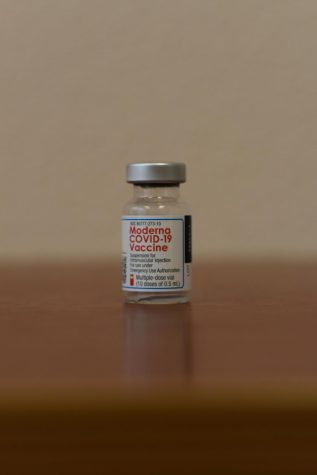 Students, even those who have already recovered from COVID-19 and are considered temporarily immune, will be required to provide proof of vaccination to return to campus and participate in campus activities. 
Vaccination exemptions may be granted for medical and non-medical reasons, such as religious beliefs, according to a news release sent in the university's bi-weekly newsletter, Linfield Ahead.  More information about the exemption policy and systems to provide vaccination documentation will be released in the coming weeks. 
Linfield is collaborating with the Oregon College Health Association, the Oregon Health Authority, and the Higher Education Coordinating Commission to develop final policies and guidelines. Monday's news release said to expect more information soon on their website and in future editions of Linfield Ahead. 
"Linfield Student Health, Wellness and Counseling Center staff are anxious to move the university to life after COVID and see vaccination against COVID-19 as a key component in accomplishing that goal," said Patricia Haddeland, director of the health center. "Having the vast majority of Linfield's community vaccinated brings us closer to getting back to normal."
Haddeland acknowledged the anxiety felt by some regarding the speed of the vaccine's development and the requirement to get the vaccination. However, she points to scientific evidence found in the clinical trials and initial distribution phases as encouraging information about the vaccine's safety. 
"For some, a new vaccine brings concerns about risk, this was true with varicella vaccine and the HPV vaccine," Haddeland said. "It is reasonable to have questions about the safety of the vaccine. Even though the vaccines were developed in record time, they went through the same phases of development: measuring effectiveness, side effects and risk of harm. This was studied first in small numbers and then in larger numbers of subjects during clinical trials, as all vaccines must go through."
"By now, millions of vaccines have been provided to many people in most countries around the globe; this is unprecedented in vaccine history," she said. "Serious problems with the vaccines are rare."
Haddeland encourages those with specific concerns regarding vaccination to reach out to their primary health care provider for more information. 
Linfield's health center began offering vaccinations to Linfield community members on May 6 and will continue administering doses through the month of May. Haddeland encourages unvaccinated students and employees to call the health center to schedule an appointment to receive the vaccine. 
Those who choose to receive their first dose in the health center will be able to receive the second dose at Physicians Medical Center in McMinnville or through their personal healthcare provider. 
For those not currently residing on campus, Haddeland suggests utilizing vaccine locator tools on their state's Health Authority website. Oregon residents can find this tool here. 
Current freshman Felicity Fulton will be working as a Registration and Orientation Leader in the fall for incoming Wildcats and looks forward to confidently assuring new students and parents that the school is fully dedicated to preventing the spread of COVID-19 with these new requirements.
"As a student, it will make me feel more at peace than I have been on campus, knowing that there will basically be herd immunity at Linfield," Fulton said. "[Vaccination requirements] would also hopefully bring back a sense of normalcy that I only got a glimpse of through tours my senior year of high school."