Promising performances for Linfield golf in NWC Classic
Linfield men's and women's golf teams traveled to Aloha, Ore. this past weekend to compete in the Northwest Conference Fall Classic at the Reserve Vineyards and Golf Club. 
After the two-day tournament, the men's team finished in fifth place, with a team score of 309-318-627. On the women's side, while short-handed with only three golfers in the tournament, they finished in ninth with a weekend score of 317-311-628.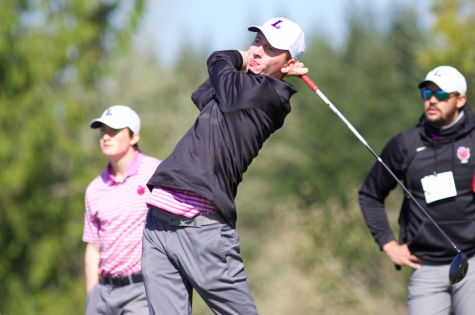 Both teams have been accumulating points during tournament play as the season progresses. In the end, these points will determine the conference champion. 
Individually, three Wildcat men turned in top 20 scores as freshmen Bryce Hatcher scored 75-79-154 and Chris Cayford totalled 80-77-157 to finish in 11th and tie for 13th, respectively. Sophomore Tobin Arden finished tied for 17th with a weekend score of 77-81-159.
Rounding out the men's side, freshmen duo Trevor Price and Riley Lynch finished tied for 23rd, shooting 80-81-161 and 77-84-161, respectively.
Junior Raegan Barr led the lady Wildcats with an individual share of 11th place, shooting 88-95-183. 
Following Barr, first-year golfers Caitlin Hillman finished in a tie for 29th and Frances Remmick finished in 35th place.
The next time the golf program will tee up for competition will be at the NWC Spring Classic on Apr. 3 and Apr. 4 in Walla Walla, Washington at Wine Valley Golf Course.