Linfield swim picks up two wins over Willamette
Linfield men's and women's swim teams defeated the visiting Willamette Bearcats in the lone home meet at the Linfield Aquatics Center this spring. The men cruised to an easy 115-51 victory, while the women toppled the Bearcats, 117-58.
Overall, 20 of the 26 events were won by Wildcat swimmers.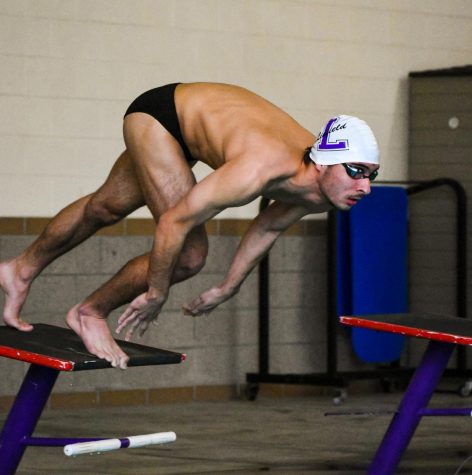 On the men's side, sophomore Eden Johnson took home first in the 100-yard backstroke and the 100-yard butterfly.
Freshman Alex Landry won the 100-yard breaststroke, sophomore Ben Simpson won the 200-yard breaststroke, freshman Daniel Olson won the 50-yard freestyle, sophomore Casey Wong won the 200-yard backstroke and freshman Cam Wheeler finished first in the 400-yard IM.
For the Wildcat women, sophomore Kate Walkup led the way, winning the 200-yard butterfly and the 400-yard IM. Walkup was also a part of the victorious 200-yard medley relay team.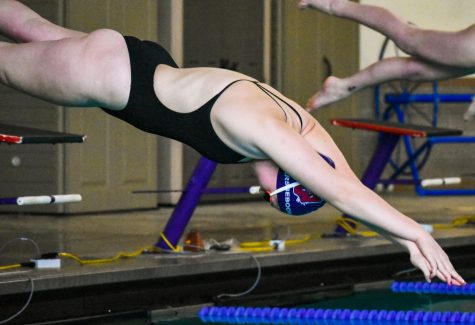 There were also some newcomers getting their toes wet with victory, as four freshmen took home first place in individual events. Maggie Kelley won the 50-yard freestyle, Emma Campbell won the 200-yard backstroke, Kaylee Elsom won the 500-yard freestyle and Abbie Karseboom won the 200-yard freestyle.
Other winners were sophomores Annelise Hed in the 100-yard backstroke and Claudia Veile in the 100-yard freestyle.
Up next, the Wildcats will travel to Newberg for a dual meet against George Fox. The women's heats begin at 11 a.m. and the men's heats begin around 1:30 p.m.