Linfield soccer programs win one, drop one in NWC openers
Linfield women's soccer won 2-1 and men's soccer lost 1-0 in the first Northwest Conference games of the year against George Fox University on a sunny Sunday afternoon in McMinnville.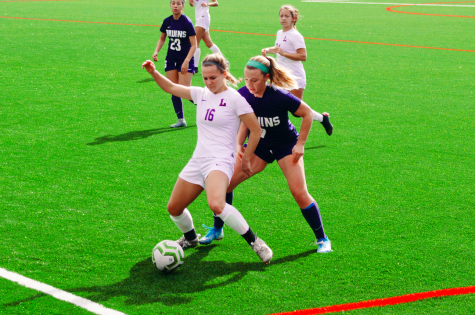 Game one: women's soccer 
It was a loud, high-energy match as Linfield women's soccer battled with GFU. In the Wildcat's last two matchups against the Bruins in 2019, both games went into double overtime and ended in a 0-0 tie. 
Linfield had four shots in the first half, two of which were on goal. GFU senior goalkeeper Annalisa Klein was credited with the two saves.  
George Fox took only one shot in the first and the game remained scoreless at the half.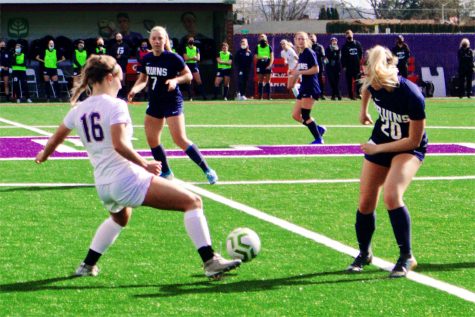 The Bruins were immediately more aggressive taking shots after halftime, adding two more in the first ten minutes of the second half. Junior forward Maggee Hodgdon scored in the 59th minute to put the Bruins on the board 1-0. 
Senior Wildcat midfielder Natalie Amara answered with a goal in the 74th minute to tie the game. A quick two minutes later, senior forward Kristen Burke, with an assist from sophomore Laney Green, scored again to give the Wildcats a 2-1 lead. 
The 'Cats held on to the lead to record their first conference win of the season.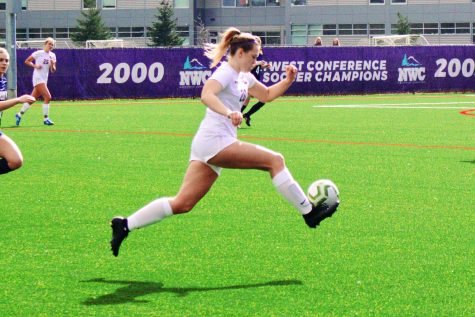 Game two: men's soccer 
Linfield men's soccer squared off with George Fox at 3 p.m. as both teams looked to secure their first NWC win. 
Freshman forward Luke Hamocon put the Bruins on the board with a goal in the 21st minute, their only shot on goal in the entire first half. 
Linfield remained scoreless for the remainder of the period, despite two shots on goal saved by GFU senior goalkeeper and former Wildcat Cole Benton. 
The second half saw a more aggressive Wildcat offensive effort, with three shots on goal in the first 15 minutes. 
The Wildcats were unable to score in the second half, losing 1-0. 
Junior forward Cesar Cruz-Espindola and freshman midfielder Seamus Miller led the Wildcats with two shots on goal each. 
The loss was reminiscent of the last matchup between Linfield and George Fox in October 2019, when the Bruins also won 1-0. 
Both teams will travel to Forest Grove on Wednesday afternoon to face Pacific University.