Baseball drops home opener to PLU 
Linfield baseball fell to Pacific Lutheran University 14-4 in a rainy home opener Friday afternoon. A late scoring surge in the final innings from the Wildcats wasn't enough to turn the tide.
The Wildcats scored three runs and added five hits in the final four innings, after managing only one hit in the first five.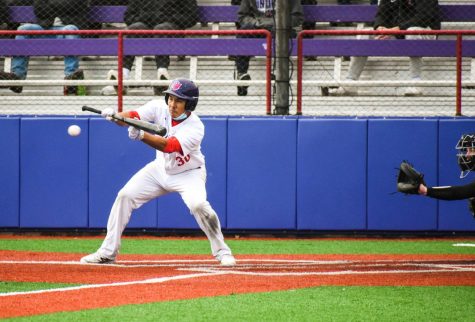 Led by six RBIs from sophomore Cole Trotignon, PLU had a considerable offensive performance, recording 14 hits on the day. Right-handed junior Justin Tucker started for the Lutes and threw a solid five innings, allowing only two hits. 
Lefty junior Colton Meyer started on the mound for the Wildcats, recording four strikeouts in three innings. Four other Linfield pitchers appeared in the next six innings.
The Lutes were the first on the board in the first inning, scoring on a dropped fly ball in shallow right field. 
Pacific Lutheran rallied with one out in the third, recording three hits to bring their lead to 3-0. To end the inning, Meyer retired the final two hitters on swinging strikeouts. 
PLU's Tucker walked three Wildcats to load the bases while heavy rains fell in the bottom of the third. Sophomore Cameron Skinner reached first on a fielder's choice, scoring sophomore Garrett Moen from third to put the Wildcats on the board.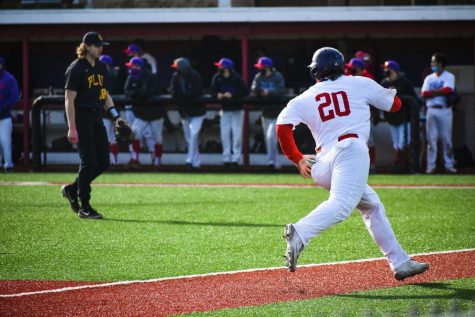 In the fourth inning, Lute hitters saw three Wildcat pitchers and scored five runs to make the game 8-1. 
A bases clearing double and home run for the Lutes in the fifth brought the score to 13-1. 
A sixth inning double down the right field line by senior Wyatt Smith scored another run for the Wildcats. In the seventh, fifth year Levi Horner-Villa reached first on an error and eventually scored from third on an infield ground ball. 
A sacrifice fly by Moen scored the final run of the game for the Wildcats, bringing the final score to 14-4. 
The game was the first of four exhibition games this weekend against the Lutes. A Saturday doubleheader and a final game on Sunday at noon will round out the opening weekend for the 'Cats. 
Next Friday, Linfield will travel to Willamette for noon doubleheaders both Saturday, March 6 and Sunday, March 7. Northwest Conference games begin on March 15 at Puget Sound University in Tacoma, Wash.