Women's soccer dominates in win over Bushnell
Linfield University women's soccer won 4-0 against Bushnell University on Tuesday night, setting the tone for a busy week of matches. The squad is set to play three more exhibition games this week before their first Northwest Conference game against George Fox University on Feb. 28.
Linfield's offense controlled the tempo of the game. Bushnell, formerly known as Northwest Christian University, took only 4 shots in total while Linfield had 23. 
Junior defender Megan Sweeney quickly put the 'Cats on the board with her first goal of the season in the sixth minute, assisted by senior midfielder Natalie Amara. Eleven minutes later, Amara assisted senior forward Michayla Sponsel with a well-placed kick in the bottom left corner of the goal for the second goal of the game.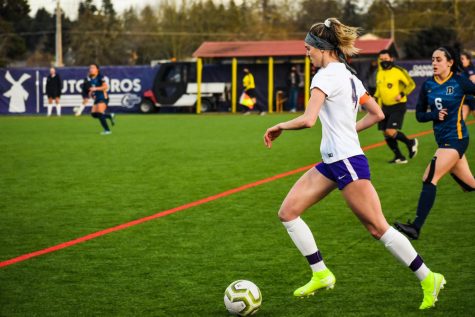 An ankle injury for Bushnell's captain, Jamie Figueredo, delayed play for a few minutes, but the remainder of the half passed by without any further scoring plays. 
Less than four minutes into the second half, sophomore forward Laney Green snuck in another goal for the Wildcats. Senior forward Kristen Burke added the final goal of the game in the 87th minute, solidifying the win.  
Linfield's win against Bushnell marked the first competition since their home opener on Jan. 23, when the Wildcats beat Corban University 2-1 during the team's first match in the newly-renovated soccer and lacrosse facility.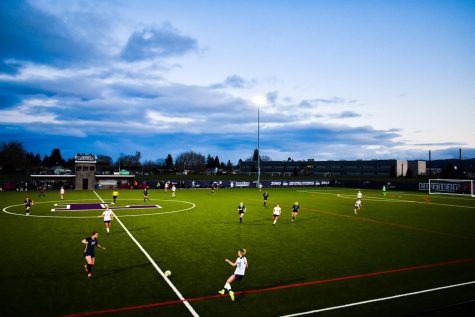 In the last few weeks, the Wildcats's schedule has changed dramatically. A Feb. 5 matchup against University of Portland was canceled due to COVID-19 concerns. Their game against Bushnell was originally scheduled for Feb. 6, but was also cancelled due to COVID concerns.
Snowy and icy conditions postponed a Feb. 13 matchup against Pacific University, which will now be played on Wednesday at 4 p.m. The Wildcats look to advance their win streak against the Pacific Boxers after winning all four games against them over the last two seasons. 
Spectators will not be allowed to attend Wednesday's game, or any competition this spring, due to COVID restrictions. All games will be broadcast live on the Linfield Athletics website.