Life in the 'hotbox': Hewitt residents share their quarantine experience
On Wednesday, Feb. 2, students at the Linfield University McMinnville campus resumed in-person classes after a four-day lockdown resulting from an influx of COVID cases. The university reported 22 cases in the month of January in its weekly newsletter, The Linfield Ahead.
Students living in Hewitt hall are under strict quarantine after nine cases were reported among them on Friday, Jan. 29. They are told to not leave their rooms unless absolutely necessary, such as to use the bathroom, do laundry, or get food. All Hewitt residents were tested on Friday, Jan. 29, and will be tested again on Friday, Feb. 5.
Hewitt hall was the only cluster of cases on campus, but the school reported two additional cases on other parts of campus. The other 11 were through routine testing at the beginning of the semester.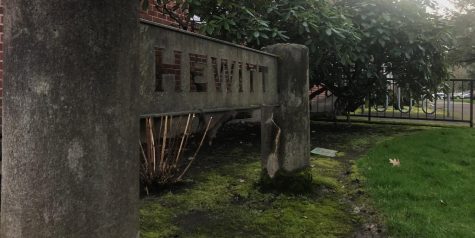 The students who tested positive were moved to isolation rooms in another building.
The Linfield Review reached out to students in Hewitt hall via phone and email. 
Liza Esposito, a first-year student living on the third floor of Hewitt, said that when she first heard rumors from other students about positive cases in Hewitt, she took action. "I sent an email to my Area Director expressing my concerns about the rumors and safety in the building," she said.
Her Area Director, Lainie Sowell, could not help her due to privacy reasons, she did not have access to information that could identify potentially positive students. 
The next day, Friday, Jan. 29, Linfield community members received an email stating there were nine positive cases located in Hewitt, and residents were going to be quarantined for 14 days and tested for COVID-19.
"The email wasn't a surprise to me, but it definitely wasn't what I wanted to hear," Esposito said. 
Felicity Fulton, a first-year on the second floor of Hewitt, shared with the Review her initial anxiety from reading the email. "When I first found out, I became super anxious and very cautious. I didn't want to become sick, so I tried to stay away from absolutely everyone," Fulton said.
Even though she tested negative, Fulton said she experiences phantom symptoms "that all stemmed from my anxiousness surrounding potentially getting sick." She imagined a slight cough or ache as a sign of the virus.
Heidi Schmitt, a second-year at Linfield living in a single occupancy room, explained her reaction to the news. "I was initially surprised, annoyed, and frustrated when I found out we have cases," she said. "I was particularly annoyed with those in my dorm who put us in this situation, and slightly frustrated with the school that they did not tell us sooner."
The interviewed students all said they were disappointed in their dorm-mates, but wished the school had told them sooner so they could take precautions. 
"The only way I found out about the initial cases on my floor was through Instagram, where isolated students were spreading awareness on the situation," Esposito shared. 
"Truthfully, Linfield has little control over what students do that could possibly bring the virus onto campus, but keeping vital information about cases until the last minute is not a smart move. This sudden change in routine is stressing residents out and to many, it came out of nowhere." Esposito said.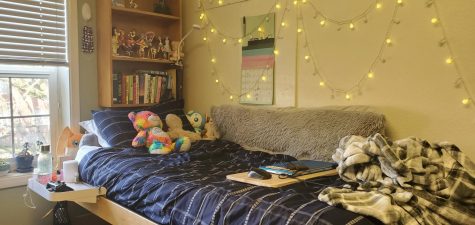 Fulton added that  she still feels anxious about her safety in the "hotbox," as she described it. She said she felt a bit of relief after the tests, though. "I feel slightly better because we all apparently tested negative, but it hasn't gone away fully," she said.
"At first, I was afraid to even leave my room, and I even briefly considered wearing my mask in the shower," Esposito joked about her feeling of safety.
Schmitt, who is without a roommate, is able to successfully self-isolate. "I am very careful when I am not in my room, but since we are all staying in our rooms except for when we absolutely must leave, I feel mostly safe," she said. 
She said that by staying in quarantine, the Hewitt residents are helping make the rest of the community feel safer. "I think that the school does have a good handle on this, I think that quarantining our dorm is a good move, even if it feels excessive," she said.
Though some students may be feeling physically safe, their mental health is not faring well when faced with nearby cases and round-the-clock quarantining.
"I think my mental health has kind of taken a dip since we got sent into lockdown," Fulton said. She does not have a roommate and described feelings of angst during her quarantine."I'm a massive introvert, but even I'm starting to crave social interaction off of Zoom," she said.
Shmitt, who is on the swim team, said she feels cooped up and "a bit stir-crazy." "I am used to being much more active and this is hard, especially since I do not have a roommate," she said.
"The hall itself seems unusually quiet, I think we are all feeling a little resigned and sad that our hall was the one that had an outbreak," Shmitt said.  
In a building packed 24/7 with residents quarantining, Esposito does not find herself playing a lot of music—something that helps her cope with anxiety. "The walls in this building are extremely thin. Knowing that the hall will always be full makes me feel uncomfortable playing guitar, singing, or listening to music out loud," she said. Esposito is worried that she will disrupt her neighbors with loud music and also enjoys having privacy when practicing the guitar.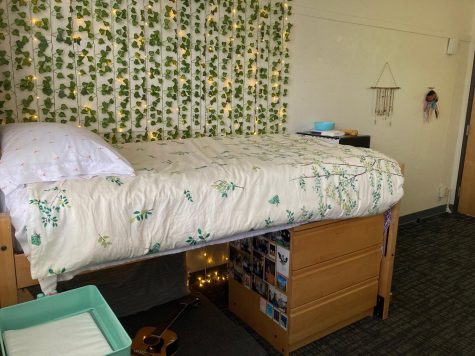 Shmitt said she maintains a rather positive outlook on the situation. "This isn't what I necessarily wanted for my second-year experience, but I think of it as an adventure and learning experience," she said. "Even though I can't go anywhere right now doesn't mean I can't learn something about the world, society, and myself from the experience of being quarantined."