Athletes raise over $200,000 in monthlong fundraiser for COVID-related costs
Linfield University Athletics Department finished their last day of fundraising with the crowdfunding platform Snap! Raise on Nov. 18, grossing $206,000 over the course of about a month. After a 20% service fee is paid to the platform, the department will receive over $165,000 to help with costs associated with COVID-19.
"We tapped into Snap! Raise in order to help the university through a difficult time and raise money to help us with the cost of [COVID] testing," said Garry Killgore, Linfield Athletic Director. "The NCAA has high recommendations, and the expectations from President Davis are high, too–it can get really expensive."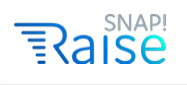 Linfield tested between 50 and 100 students every week, randomly sampling from sports teams and other organizations on campus to stay on top of potential outbreaks. 
The money raised will not only help with costs associated with COVID safety protocols, but also with paying assistant coaches. Some assistant coaches had to take volunteer positions or be paid out of their team's individual accounts. Team accounts are generally used for equipment, trips, or new uniforms. 
"It was a twofold reason to fundraise," Kilgore said. "And [the end amount] absolutely exceeded what I expected."
Snap! Raise's system is simple. Athletes create an account and enter in emails of friends, relatives, old teachers, etc, and Snap Raise does the outreach for them. Donors can choose to donate a set- or custom-amount of money. 
464 athletes, out of the 512 total at Linfield, participated in the program. The team that averaged the most money per-person was softball, at $900. The team with the lowest average, which Killgore wished to remain unnamed, raised $244 per person.
"Every one of our athletes should celebrate," Killgore said, about the fundraising averages. "This was such a great example of what team is all about–when people come together and really try to help."
Athletes were not required to participate if they were not in a position to ask others for money. "I told all the coaches–I do not want any student doing it if they can't," said Killgore. 
Linfield also reached out to alumni and other donors for help with COVID costs. According to Killgore, many of the people who regularly donate gave a lot more than they usually do.
Sports could have continued this year without the fundraising, but Killgore said it still would've put the school's budget even farther behind and created more challenges. "This helps take the pressure off," said Killgore.
"There's always a way to continue and there's always a way to overcome," said Killgore. "The best way to do that is to be 'all-in.'"