New art professor brings unique experience to department
A bison walks between the bowl of the B. A llama walks behind the stem of the L. An elephant steps gingerly over the bottom of the E. These hand drawn animals intertwine with their correlated letters as Belle's Bezideck's quarantine pastime. The alphabet challenge, later named "Covid's Creatures," was shown in the Lou Gallery in the Linfield art building. 
Belle Bezideck, a energetic artist and world traveler with a passion to teach, is one of the newest faculty members of the Art Department at Linfield University. Working as Lacroute Visiting Professor, she began her time at Linfield last Fall. 
Originally from the Isle of Wight, in the English channel, Bezideck was a creative growing up. She enjoyed cooking, riding horses and drawing while her father owned a manufacturing company making rubber for water storage on the island. Her two brothers and sister now continue to run the family business.
Before making the decision to commit to a four-year college, Bezideck attended a year-long arts foundation course in Portsmouth, England. "They let you touch on everything like photography, printmaking, graphic design, animation," Bezideck stated. "When I discovered printing, it justblew me away. I seem to have built a portfolio that was good enough to get into that college, and then I just sort of took off."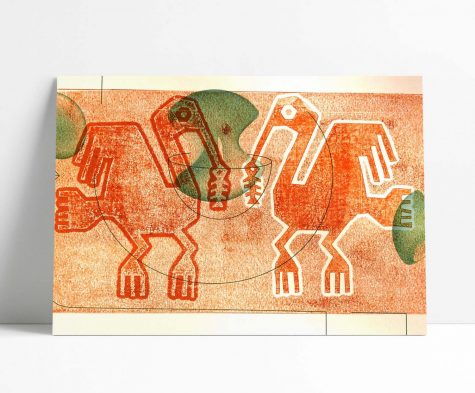 This portfolio opened doors, assisting her in obtaining an undergraduate from the University College of The Creative Arts, UK, as a printmaker fine artist.
In 1980, she received her first computer. Her quest to combine digital and fine art made her one of the first artists to do so. The groundbreaking work was recognized, and Bezideck was awarded a first class honors degree. 
Following her success, an artist-in-residence position was offered to her in Chichester, England. By the end of residency, she had created a multi-level installation integrating video and audio into her work. While working in Chichester, an invitation was extended by St. Cloud State University located in Minnesota. There she received her masters in Fine Arts. 
While still attending school, she met her husband."We were married within a year, finished our degrees and we packed up and traveled," said Bezideck. Unsure if they wanted to remain in America, their desire for travel took them to Brussels, Belgium. 
During this time she created an exhibit about training for the Dublin marathon. This produced both a show and a book called The Perfect Run. Designed as a visual diary, it depicted Bezideck's adventures while traveling and training for a marathon in Europe. After it was sold, all the proceeds went to the nonprofit Big Brothers Big Sisters. This was one of her favorite projects she's worked on. "I've never been about making money, I'm not into that, it's all about experience," Bezideck admitted. "Doing something that changes someone's life or helps. I've always loved doing that."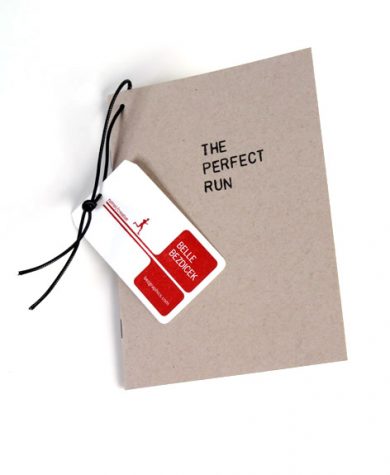 After living in Europe, she and her husband decided to move back to the US. Bezideck worked for the Art Institute in both Seattle and Portland for 18 years. She taught at Mt. Hood Community College and worked as a freelance artist. In addition, she designed business cards and branding for Rosenstadt, a brewing company, before arriving at Linfield. 
A conversation with Holly Dunn, who was teaching graphic design at Linfield, led to a discussion about an open position in the Art department. Brian Winkenweder, the chair of the department, offered her a last-minute spot for Fall term 2019. "Brian said, 'I have a class for you, the issue is that it starts Monday' and he called me Thursday," said Bezideck. "I jumped right in."
 She then applied for the Lacourte Visiting professor, a three year position at Linfield that contributes to the liberal arts through disciplinary and interdisciplinary programs. "There's so much opportunity here, you know, you have the studio, photography, printmaking, computer labs. It's all I've ever done."
Bezideck currently teaches 2D Art, Digital Art and Topics in Digital Art. However, she plans to work the Digital Art curriculum in the next few years at Linfield, trying to bridge art and technology. "I'm going to redesign and energize the curriculum to try and incorporate it into studio arts a bit more so there's more sculpture with installation, maybe some digital work," she said.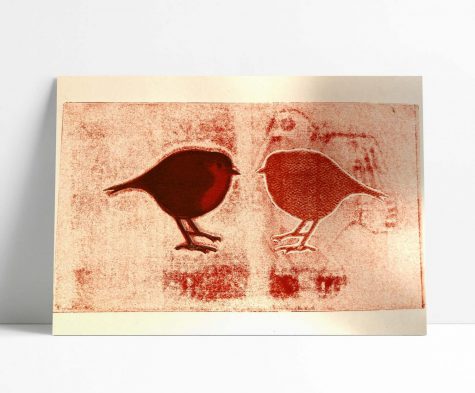 When not immersed in teaching art, Bezideck loves to take her dog for walks and cook Indian food. She and her husband try to travel somewhere every year. "Travel has always inspired me creatively- food, meeting people," Bezideck said. Her past travels through Peru inspired her tapestries and textiles, which sparked her project Peru, a collection of mono prints. 
The excitement to see what new projects will be created in the art building is nearly tangible. "I love watching the creation, watching someone being inspired," Bezideck said. "Watching someone work, listen and become engaged and produce something. That's the best."