Now up to the plate: Linfield baseball players start new podcast
"Talking baseball with some dudes and a nerd" is the catchphrase of The Clean Up, a new baseball podcast. Who are the dudes? Linfield senior outfielder Ben Ranieri and Linfield alumnus Eli Konsker. And the nerd? Linfield senior outfielder Conor Callanan.
Inspiration to start the podcast spurred from a trip Ranieri and Konsker took to San Diego in December 2019. The two attended Major League Baseball's Winter Meetings, an event that draws representatives and front office members from all thirty MLB teams to discuss business and conduct trades. The meetings also attract sports reporters and media personalities, so hopefuls attend with dreams of landing a job.
While at the event, the duo met Jared Carrabis and Dallas Braden, the creators of Starting 9, a popular baseball podcast from Barstool Sports. As big fans of Starting 9, meeting the hosts sparked an idea in the minds of Ranieri and Konsker.
"We thought we had a lot to say [about baseball] and we're going to talk about this stuff anyways," Ranieri said. "So we thought, 'let's start a podcast.'"
After sitting on the idea for a number of months, the pair finally teamed up with Callanan and began recording their first episode in September.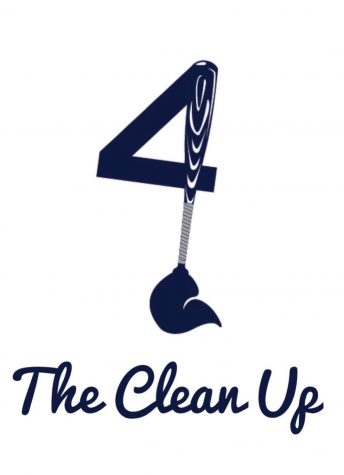 Wanting to start off with a bang, the trio reached out to a number of baseball players, sports personalities and broadcasters in hopes of getting someone notable to come on their first episode. 
"We felt like we could possibly get lucky with a few people," said Ranieri.
And luck was on their side. They soon heard back from Seattle Mariners broadcaster Dave Sims via Twitter and he agreed to join the three for an interview to talk about baseball and share stories from his time around the Mariners' clubhouse.
Sims has been the Mariner's play-by-play broadcaster for 14 years, making him a household name for Seattle baseball fans. He is also the recipient of the Washington Sportscaster of the Year award for two consecutive years, in 2019 and 2020. 
"Sims was a blast to have on," Ranieri said.
Since the pilot episode with Sims, The Clean Up podcast has recruited the likes of minor league pitcher Riley O'Brien and former Clemson third baseman Patrick Cromwell, both of whom have had siblings play at Linfield in the past couple years.
But the newest episode features their biggest guest yet–1998 World Series MVP Scott Brosius, who played for the Wildcats in the late 1980's and was the head coach from 2008 to 2015. Brosius led Linfield to its first NCAA national baseball championship in 2013.
Ranieri expects the Brosius episode to collect their most listens and views yet.
For Ranieri, a sports management major and journalism and media studies minor, working on the podcast has been a great opportunity to improve his interviewing skills and push him out of his comfort zone.
"I don't love to talk so I'm excited to grow with it and continue to challenge myself," Ranieri said. "I've enjoyed working to become more comfortable with [the podcast format] and to have fun with it."
In an era where anyone with a microphone and an opinion can start a podcast, the three hope they can distinguish themselves from the crowd moving forward, but don't necessarily have their eyes set on being the next big sports podcast.
"Whether or not it was to take off, obviously it would be cool, but that's not really our focus," Ranieri said. "We're just doing it for fun and we'll see where it goes."
The Clean Up podcast can be listened to on Spotify and YouTube, and found on Twitter and Instagram at @TheCleanUpPod.