Linfield Review wins national recognition for sexual assault series
The Linfield Review was selected to win the 2020 Reveille Seven College Press Freedom Award granted by the Student Press Law Center (SPLC). The Review was recognized for its series of 12 stories focusing on sexual misconduct on Linfield's campus published in the spring of 2020. Collegiate newspapers from schools of all sizes across the United States were considered for this award. 
According to SPLC's website, this award is given "to recognize exceptional efforts in fighting for student press freedom. Examples include taking a stand against censorship or other threats to publishing, pushing back when initially denied public records and/or stories that expose misdeeds, malfeasance or corruption."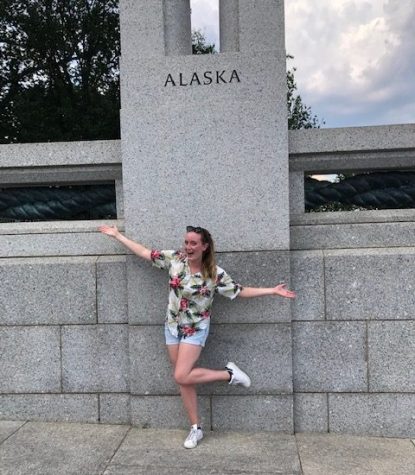 Former Linfield students Camille Botello, '20, and Elin Johnson, '20, with the help of Alex Jensen, '20, took the lead in reporting on and bylining most of the stories in the series.
Botello said the series began when Shelby Behr, '20, came forward in Dec. 2019 and said she had a story to tell. 
At that point, Botello said she "had no idea this was going to become so huge."
Around the time Behr reached out to her, news of AnnaMarie Motis's allegations against former Linfield Trustee David Jubb broke. She and Johnson, with help from former editor-in-chief Jensen, began working on Behr's and Motis's stories.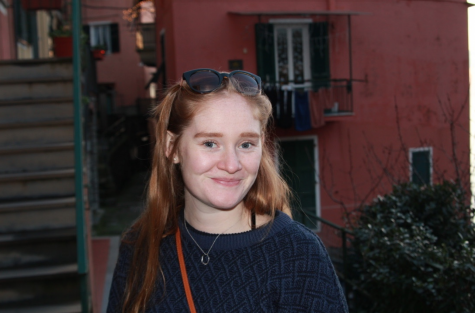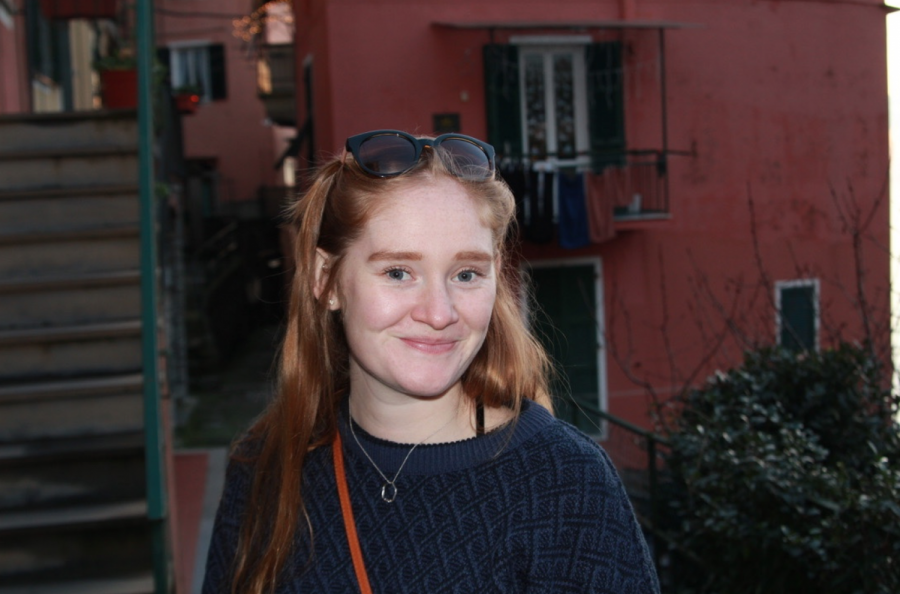 The Review published the first story in early March of 2020. After Behr's story and the first piece about Motis ran, several other survivors reached out to the Review to share their experiences of sexual assault. 
Johnson said that until the Review began reporting on sexual assault, Linfield's campus culture treated the topic "almost like a joke—like 'avoid this person or this frat because they're known for this stuff.'"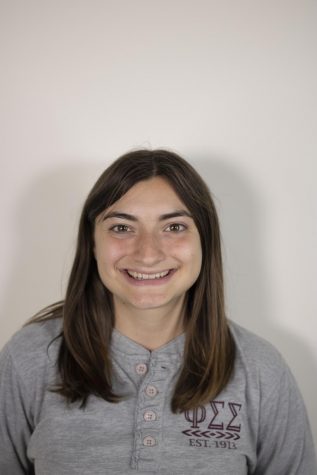 "The reporting process through the college was treated in a similar way: nothing would really happen. All it took was one student to come forward to us and say 'Enough of this, something has to change,'" she said. "Once we had one student on record the floodgates opened more and more came forward."
Jensen described the interview processes as "grueling," and Botello said talking to students about the worst day of their life made for some emotional interviews. "We all know Linfield is a very small school. We basically knew all the sources that came to us," she said.
"You knew all these secrets and you knew what people were saying about other people. You're just holding [all the information] in because that's our job as journalists. Once we made that commitment to our sources, we weren't going to break that," said Jensen. 
"You want them to trust you and talk to you, but once you're done with the interview, you then kind of have to look back [and ask], 'what do we need to check?'" Jensen said. "It's not that we're questioning their stories in any way, it's that we need to make sure we get comments and quotes from the other side."
Jensen said the public perception of student journalists is that they think they know everything but they do not. She said that because of this, the Linfield Review was critical of its own reporting and took extra care in researching and fact-checking their information before publishing. 
Even so, they felt that being labeled as "student journalists" meant they were perceived as less credible reporters by some. "We were reporting on what was going on, what people were telling us, with very credible sources and very thorough investigations, and we were hypercritical," Botello said. "We would edit stories upwards of 20 times."  
Botello believes the Review won the award because they persisted even when potential sources wouldn't respond to them or were skeptical of their ability to report on such a serious topic. She said this mostly happened when contacting administrators to get several perspectives on a story. 
When requesting interviews with administrators, Botello said they were told on multiple occasions that the administration was too busy with COVID-19 matters and did not have time. They also received an email asking if they had read Linfield's sexual assault handbook. 
Botello, who had written a general article about sexual assault on college campuses during her freshman year, said she had read it in its entirety. 
"I don't think you would ever ask that if it was someone from the Oregonian reaching out to you," Jensen added in response to the suggestion. 
Jensen thinks that student journalists face different challenges than professional journalists. "It shouldn't be seen as 'Oh they're just student journalists.' It should be 'Yeah, they're student journalists and they're doing this,'" she said. "The fact that we were students just meant that we were juggling academics, extracurriculars, and we had a bunch of other stuff on our plates."
"There were times when we had info that the Oregonian or the News Register hadn't even reported on. We were right up there with bigger papers," Botello said. 
Jensen was surprised by the Linfield community's response to their stories. The Review had no part in the activism that arose from the events they were reporting on. Students and faculty members independent of the Review were responsible for organizing the protests, petitions, and social media campaigns. 
Jensen and Botello said no one was prepared to receive the award, and it came as a complete shock. As excited they were, however, Botello said that their motivation to report on this series came from a completely different place. "We didn't do it for an award—we did it because we felt it was right."
Beyond Linfield, Johnson said she hopes that student newspapers will begin to play a greater role in holding universities accountable for handling sexual assault cases appropriately. 
"Reporting done by student journalists have shown a light on the mishandling and miscarriage of justice that institutions believed they could get away with in the gray areas of Title IX procedures," she said. "It's not enough to follow federal Title IX mandates—institutions have to do the moral and humane thing, not just the legal one."