New facility serves as an investment into future of Linfield athletics
"I believe in the character that is developed from playing a sport. So, rest assured, there is no plan to eliminate sports at Linfield," President Miles K. Davis assured a crowd gathered to celebrate the ground-breaking of the new soccer and lacrosse field in late September. The president believes the renovation serves as proof of the administration's commitment to Linfield's athletic programs, as COVID-19 is forcing colleges around the nation to cut teams. 
The new facility, valued at $1.55 million, will include the installation of artificial turf, new bleachers, a pressbox, locker rooms and expanded storage spaces. The initial phase of the renovation, which includes installing turf and storage, is expected to be completed by December. This means the facility will be ready for it's inaugural season in the spring, when both lacrosse and soccer are expected to begin play. 
The new field will serve as the home for Linfield's lacrosse and soccer teams. Previously, the lacrosse team played on the football field, but junior lacrosse defenseman Gemmajean Patterson believes that having a lacrosse dedicated field is important.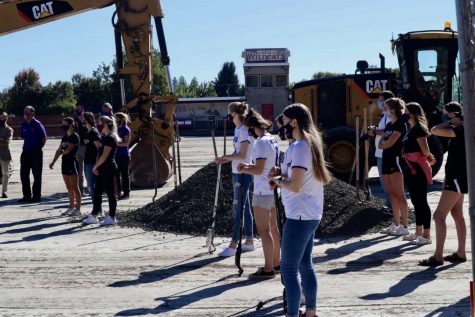 "It means a lot to all of us to have our own field," Patterson said. "Lacrosse can often be overlooked, but this new field means we will have our own home on the Linfield campus." 
Uniformed athletes, coaches, school administrators and donors gathered on Sept. 28 to break-ground on the project. During speeches from the president, the athletic director and coaches, the focus was on the generosity of those funding the project. 
Athletic director Gary Kilgore praised Linfield's response to COVID-19 and nearby wildfires, saying, "We took care of it the same way we always do, the Linfield way. You stick your nose in it, and you keep fighting."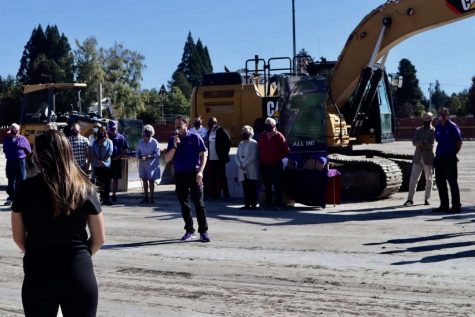 Kilgore then gestured behind him to where the major donors stood. "The people behind me? They know that well," Kilgore said. "Super, super successful people, all of them. We couldn't have done this without their donations, but more importantly, their support."
First-year men's soccer coach Andrew Duvall discussed the advantages of the new field in an interview. "This gives us a good home field advantage and we're looking forward to getting an opportunity to play on it now," said Duvall. 
He notes that the speed of play will be quicker on the turf, as opposed to the uneven grass fields that other teams in the conference utilize. 
Construction of the new stands, press box, team rooms and restrooms will be completed in Phase 2, which is set to begin once fundraising is complete in early 2021.