Break up with your boyfriend, because you're bored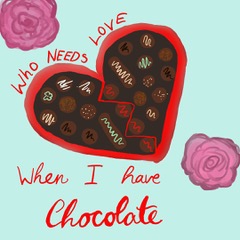 It's a story as old as time — staying with a high school sweetheart through your transition into college. It feels safe and comfortable. This person you've already given so much of your heart to — who knows you — and the thought of re-experiencing that with someone else is hard to fathom. 
Around this time of year, it's so nice to feel cherished, loved and desired. Even those I-don't-subscribe-to-Valentine's-Day-traditions type of people actually want to be swept off their feet. And why shouldn't they? All of us just want a romantic gesture that makes us swoon like in every romantic comedy ever. 
What those movies don't show us, however, is how people feel when their high school sweethearts stop writing love notes, say they don't want to make the drive that weekend because they're tired, or end up hooking up with that person you were always wary of. 
But it's still so hard to leave. 
According to Erika Smith, a Sex and Relationships Writer at Refinery 29, up to 75 percent of college students have been in a long distance relationship at some point. But that about one-third of long-distance couples broke up when they moved back to the same city.      
Going to college also allows for students to broaden their perspective on life and the way they live it. If your high school sweetheart stays home, there's a small likelihood she or he or they will be able to grow alongside you in this way. This could end up creating tension that two high schoolers would have never dealt with. 
There may be that special high school sweetheart couple that is truly meant to last, but for most of us that isn't in the cards. If you've thought about starting anew in college, you're already halfway there.
So don't do it today, when you and your high school sweetheart are eating chocolate, exchanging cliched cards, and trying so desperately to find any sliver of common ground between the two of you.  
But put this dead-end relationship out of its misery soon.