CATSPY'S award winners
Student-athletes, coaches, and athletic administrators gathered in the Ted Wilson Gym Sunday night for the third annual award ceremony honoring achievements both on and off the field. Winners were voted and nominated on by student-athletes.
Breakout Team of the Year & Best Play: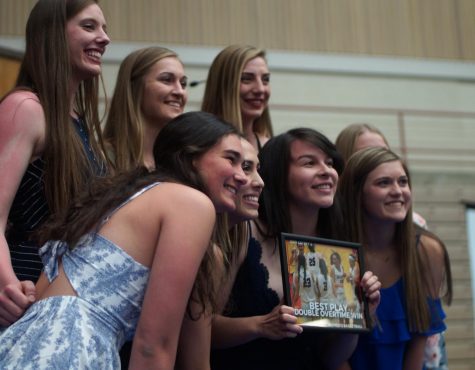 The Women's Basketball team won the breakthrough team award. They had a breakout season where they reached the Northwest Conference tournament for the first time since 2007. It was only the third time in program history. The team competed with only eight players and almost every player averaged above 25 minutes a game. 
Although the low numbers this season was still full of highs. They beat the Whitworth Pirates in Spokane for the first time since 2007. And the team overtook the University of Puget Sound Loggers in double overtime, which ultimately catapulted the program to the conference tournament. The team finished fifth in the conference. The 'Cats were bumped out of the conference tournament by George Fox, which was ranked first in the conference. 
Last season, the Wildcats finished with an overall record of 9-16 and a conference record of 5-11. And they finished seventh in the conference. The 2017-18 team graduated three seniors.
Athlete of the Year: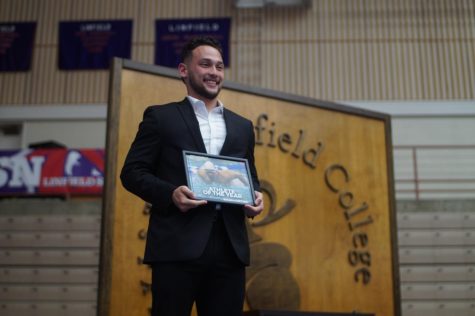 Noah Cutting, junior, has made his mark at Linfield in his three years. He has qualified for nationals three years in a row, earning two All-American honorable mentions. In his 2018-19 season Cutting qualified in three events the 100 fly, the 200 fly and the 200 backstroke, he also holds school records in those strokes. At conference Cutting won every event he was entered into the 100 fly, 200 individual medley and 200 fly. He was also named United Capital Student-Athlete of the Month in January.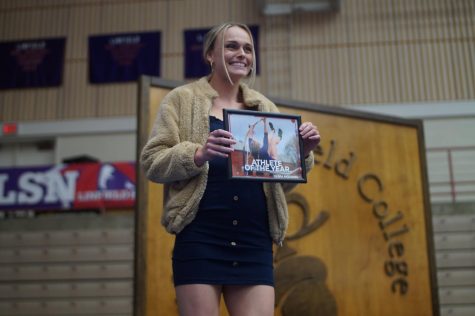 Olivia McDaniel, a senior, is the 2019 indoor national champion in the pole vault with a mark of 12 feet, 11 2/3 inches. She graduated from the nursing campus in the winter and is working as a labor delivery nurse at St. Randall's Children's hospital. McDaniel petitioned for her right to compete in her last outdoor season. In her first appearance, she set a new personal best and cemented her place at the top. She vaulted 13 feet, 1 ½ inch, which broke her own outdoor personal best of 12 feet, 6 inches. McDaniel is ranked first in NCAA Division III for pole vault.
Wildcat Award: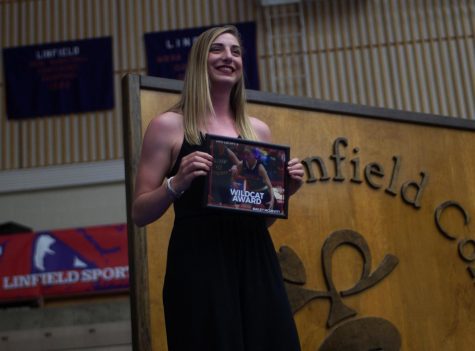 Bailey McDevitt, a senior, suffered a career-ending concussion that disallowed her from playing her last year of collegiate basketball. Instead of leaving the team and her basketball career behind, she took a role of leadership in her team and encouraged her teammates. McDevitt attended every practice and game assisting coaches with drills and helping players with their game. Her team said that her ability to overcome this setback and transform it into a new opportunity represents a team-first mentality.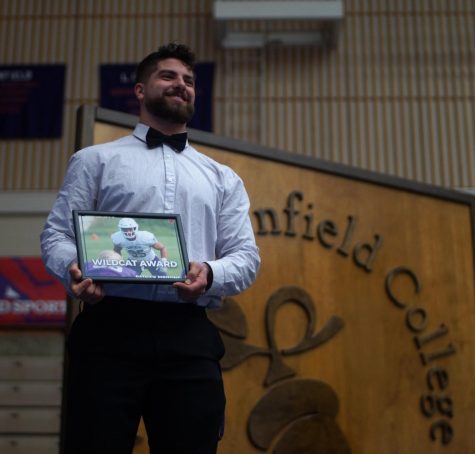 Patrick Pipitone, a senior, finished an outstanding season as a linebacker with 49 tackles, two sacks, nine tackles for loss, four forced fumbles, two interceptions, two pass breakup, and a fumble recovery. He was named to the Google Cloud Academic All-District Team by CoSIDA. Additionally, he was named to the D3football.com Team of the Week after a 41-7 victory over Pacific Lutheran. And was a leader of the Wildcat's defensive team. Pipitone posted a 3.80 GPA. He will graduate this spring with a bachelor's degree in history.