Earth Week excitement comes to sustainability office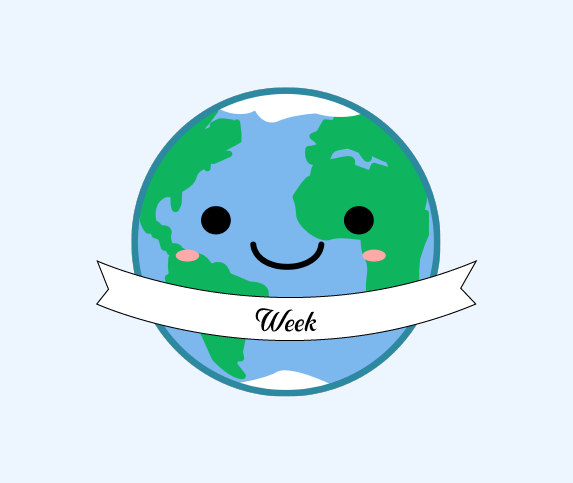 Linfield's Sustainability department often works behind the scenes doing different events, supporting people who have a passion for sustainability and working to keep Linfield as environmentally conscious as possible. However, soon they will be a given a spotlight as they plan the events for this year's Earth Week celebration.
Sophomore and the department's  student sustainability specialist Meg Angier said that  the celebration has slowly been growing in awareness and popularity.
Angier, senior Kaylee Combs and coordinator of Sustainability Programs Reza Rafei have been planning out these events since mid-winter along with other groups like Zero Waste McMinnville and the Office of Community Engagement.
Combs started working with sustainability department in September as the outdoor recreational researcher. She was tasked to find out what Linfield students would want in an outdoor program and as she worked closely with the department she started helping in other tasks.
Angier started as an intern for the office of sustainability last year but with her new position she said she is extremely excited to continue the tradition of Earth Week.
Last year a big hit was the reusable cup giveaway where students could get a prize if they committed to a sustainable goal like recycling everyday or taking shorter showers. This year Angier and Rafei are excited to have another giveaway competition, but this time it is a raffle ticket competition.
"Students will receive a raffle ticket for each event they attend over the course of the week and can put their name in the raffle for a chance to win prizes…" said Angier, "We really wanted something so that would help push students to attend [the events] and buy prizes from sustainable companies."
Angier said that prizes include products from Patagonia like hats and fanny packs.
The events start on Saturday, April 20 with Global Youth Service Day Garden Clean Up. Volunteers will meet at the Fred Meyer Lounge at 9 a.m. and the event will go to noon. The office of sustainability will be working with the community engagement and service office to set up a sustainability themed volunteer day.
There will be two work areas, one in the Linfield garden and the other will be a Cozine clean up in cooperation with the Greater Yamhill Watershed Council.
On Monday, April 22 there will be a Trivia night where people can test their knowledge of sustainability and have a few snacks along the way. This is the event that Combs and Rafei are most excited for because they have been working on getting solid questions.
There will be the fan favorite succulent and Pot painting event on Tuesday, April 23.
The group is also testing out some new events like the DIY Reusable bag making, which will have students bring their own T-shirt to repurpose them on April 24.
At 8 p.m. on April 25 they will have a Pilates and Yoga night with Anna Barsotti in Riley 201. The festivities will end with the McMinnville Recycled Arts Festival, which will be from April 26 to 27 at the Nicholson Library. The art festival will bring artist to campus to show off their artwork that is almost exclusively made of recycled material.
Even though Combs said she hopes people enjoy all the events she also wants students to realize how easy it is to be sustainable and with a little cooperation everyone can make a difference.