Creative student cooks ditch Dillin Hall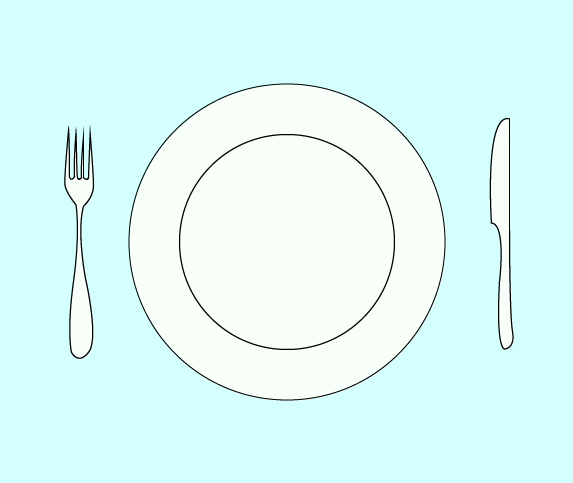 Eating in Dillin is not for everyone, but all first- and second-year students are required to purchase a meal plan. Whether it is because of food allergies, special diets, efficiency or preference, some students still find it worthwhile to cook their own meals in their residence hall kitchens.
Two students give their reasons and motivation for choosing to cook their own food rather than eat in the dining hall. They also share some of the challenges that come with cooking in a community kitchen as well as some tricks they have learned to make the most of cooking in the dorms.
Morgan Jeter, '22
Jeter spent her first month of school feeling unwell after every meal, and after about five weeks, she realized the problem was linked to eating in Dillin. Jeter said she has celiac disease, which means she cannot eat food containing gluten–even trace amounts.
Even though she was careful to avoid food containing gluten, the cross-contamination that occurred in Dillin still affected her. For the rest of fall semester, Jeter found it difficult to eat.
"I ate out every night from Thai Country. I'd have a granola bar in the morning and then not eat anything until the evening," she said.
At the beginning of Jan term, Jeter was able to work out an alternative meal plan and move from Pioneer Hall to Terrell Hall, due to its more functional kitchen. This way she did not have to eat any meals in Dillin. Jeter, who had not done much cooking prior to this, said it took a bit of time to figure out what cooking supplies she needed and which meals were best suited to preparing in a community kitchen.
But after some getting used to, Jeter said preparing all her own food was easier than she expected. "My meals are pretty basic so it doesn't take a lot of time. I make pancakes for breakfast a lot and veggie stir fries or rice and beans for dinner," Jetter said.   
Lottie Steward, '21
Steward is a member of Linfield's swim team and has found that her student-athlete lifestyle is not well-suited to the food available in Dillin. She said there are limited options in the food offered, especially on weekends.
"There aren't a lot of healthy options. A lot of the food is cooked in too much oil, and they're strict with the portions. If I ask for two pieces of chicken, they usually say no," Steward said. She decided it would be better to try to prepare her own meals and began by cooking a few things in her microwave her freshman year.
Now a sophomore, Steward has begun using Latourette's kitchen to cook more involved meals. "This year some of the things I've learned to make are bread, pasta dishes, apple crumbles, chicken parmesan and brussels sprouts," Steward said.
Cooking her own food also allows for her to use her time more efficiently. "Instead of spending an hour in Dillin where it's easy to get distracted talking, I can cook something pretty fast and bring it with it me when I go somewhere to study,"
Steward said. She said the only downsides to cooking her own meals are that she has to spend extra money on groceries, and that it can be difficult to find times when the kitchen is unoccupied. "Timing is important. If I'm trying to cook eggs and there's a big group of people making their top ramen, then I'm screwed," Steward said.