Get to know the ASLC candidates
The official campaign period started on March 4 and the election is on March 12. These are the platforms from each of the candidates and some of their qualifications.
Daniel Endincott –
Presidential Candidate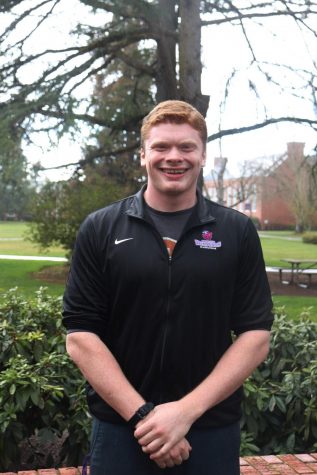 Junior Daniel Endincott has been involved with ASLC since he was a freshman. In his freshman year, he elected as the pro-tempore of the senate.
Pro-tempore is the person responsible for leading senate meetings when the vice president is absent. Endincott gained a deep understanding of ASLC and how it runs through this experience.
"Everything that I have been involved in I feel like I have been truly interested in and hopeful that it will not only allow me to help the school, but also give me valuable skills after graduation," Endincott said ensuring his leadership roles on campus have been a genuine effort to make Linfield a stronger community.
To guarantee students voices are heard through the duration of his presidency, he said he will be holding open office hours in Starbucks in which people can come and chat about any concerns they might have.
In the weekly senate meeting on Tuesday it was noted that these hours will not be included in the presidential salary, but rather out of Endincott's own personal time.
In addition, if elected president, Endincott said he will be holding four town hall meetings each semester he is in office. The purpose of these meeting are to ensure that student needs and voices are heard.
Endincott hopes to bring three things to the Linfield campus. "I am promising real change," Endincott said.
First, consistent and realistic late night food options that comply with Sodexo's contract. Second, better campus lighting, and additional lighting behind Campbell Hall. Finally, Endincott said he hopes students understand that if elected, he will take the presidency seriously, and work hard to follow through with his campaign promises.
"This is a position that is not above students." Endincott said, "I would be a servant for the students."
Mihretabe Gizaw –
Presidential Candidate
Junior Mihretabe Gizaw is running for ASLC president because he said hrbelieves that as president he will be able to strengthen student engagement and success.
Gizaw is running in the 2019 presidential election as a write-in candidate. This means that upon receiving the ballot through email, students will need to manually type in his name.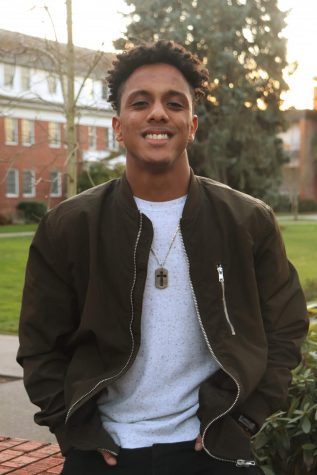 Gizaw's campaign holds three principles that he was able to communicate to many different groups on campus. First, he said he hopes to bring alumni relationships to ASLC. Gizaw believes alumni relations are important because they invest in students success outside of college.
In effort to incorporate alumni relations into ASLC projects, Gizaw proposes an alumni relations chair on the senate.
In the senate meeting where candidates were allowed to present their ideas, senators were skeptical about this idea since other departments on campus hold strong alumni relationships that provide students with opportunities.
The second part of Gizaw's campaign is student engagement: "I want ASLC to host events that students not only look forward to but show up to as well."
Gizaw said he recognizes how the activities he has been involved in have helped him grow as a person but he feels as though there is a lack of student involvement when it comes to participation in student led activities.
He said that through better communication students will be better educated on the opportunities available to them at Linfield.
Finally, Gizaw said he wants to bring a new franchise to campus for students to enjoy. This is the most controversial aspect of his campaign as many current ASLC leaders have been working towards this goal with little forward movement.
Elisia Harder – Vice Presidential Candidate
Elisia Harder, junior, said she has dreamed of running for ASLC vice president since her freshman year at Linfield.
"I was on the student senate for 2 years and I really enjoyed it, but I saw some things that I thought I could make better," Harder said. "I also thought this would be a great opportunity to gain more leadership experience from what I already have and help out the students here at Linfield."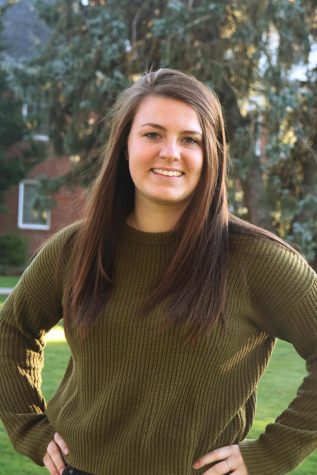 Harder said she wants to accurately and wholistically represent student voices to the board of trustees and hopes to increase productivity of the student senate.
On Harder's campaign Instagram, she outlines three main goals. First, accessible student government. Second, a productive student senate. Third, focus on students, diversity, sustainability and positive change.
"What I want to do is set distinct goals so that they are actually going to get something done, and have something to show by the end of the year," she said.
In an effort to increase student enrollment and engagement, Harder said she strives to create a stronger senate even in her current position as vice president pro-tempore.
Harder presented her campaign to the student senate first by stating her skills, talking mainly about how she is on the speech and debate team and is a communication arts major. She said that both of these experiences have helped her develop strong interpersonal communication and public speaking skills.
In addition to establishing better communication, Harder said she hopes to create committees on ASLC Senate including a student affairs committee, academic affairs committee, a sustainability committee, diversity committee, and a public relations committee.
Mary Cait Moriarty –
Vice Presidential Candidate
Junior Mary Cait Moriarty said that she is running for vice president because she hopes to increase student diversity in the senate. She said she wants to ensure transparency between the board of trustees and the student senate.
Moriarty hopes to instate a diversity chair into the senate because 22 percent of Linfield students here are students of color and 27 percent of the incoming freshman are first generation college students.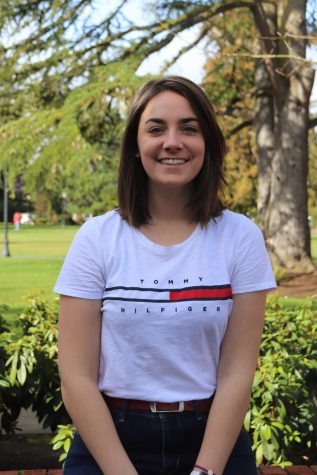 "I'm there to serve you guys, not myself, in any way, and I want to make sure I have a very open dialogue with the students at Linfield so that I can best represent them to the board of trustees."
She said she also hopes to have office hours in Starbucks that will be an outlet for students to come talk to her. In effort to facilitate these conversations, she will have a board up with discussion points.
Also, she will be utilizing social media and using all her options available to ensure she has a broad perspective of student opinion.
In effort to increase student engagement, she said she wants to implement friendly competition between the classes but also mentions her desire to incorporate transfer students as they sometimes have a harder time finding a sense of community.
Moriarty said she was frustrated at first when she realized the due date had passed for running for vice president. Upon talking to some senate members, she found out about the possibility to run as a write-in candidate and was thrilled.
Moriarty said she wants what is best for Linfield, and whatever the voters think is best she will be more than happy to deliver it.
Currently, Moriarty serves as the sorority representative on the senate. If she is elected as vice president someone would take over her duties as sorority representative. However, if she does not win the election, she will continue to apply for other positions within the senate