Fall golf ends short of expectations, optimistic for spring
With nearly ideal weather conditions, the Linfield men's and women's golf teams hosted the Northwest Conference Fall Classic at Linfield's home course, Michelbook Country Club, on Friday, Oct. 13 through Saturday, Oct. 14.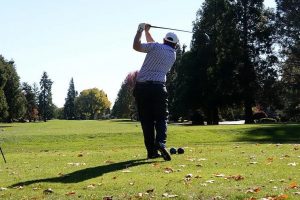 While neither team saw the individual or team results they were hoping for, both teams remain optimistic for the rest of the year.
Senior Jackson Hval, who led the men's team by shooting a 77-75 152, viewed the results of this tournament as a "jumping off point" for the year going forward.
"We made up some ground on the second day but all the teams were adjusted to the course by then," Hval said. "The team needs to find consistency. I know for a fact our whole team is capable. It just comes down to showing up."
As a team the men finished in the middle of the pack, 5th overall out of the 9 Northwest Conference schools.
Freshman Raegan Barr, who shot a 100-95 195, led the injury-riddled women's team see plenty of opportunity for growth.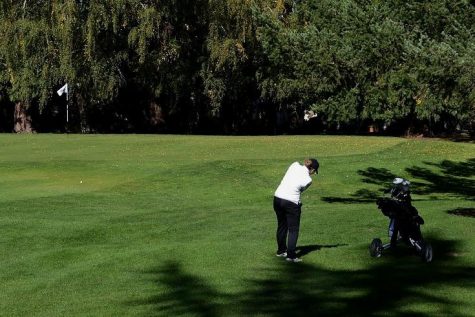 "I was not thrilled with my score on Saturday but used it to motivate myself to do better on Sunday," said Barr. "I definitely see a lot of room for improvement. Before my injury, I was shooting in the 80's and that's where I want to be when our spring season comes."
While Barr battled back from her shoulder injury, freshman Poppi Arrasmith and sophomore Cassidy Shutz were unable to post scores due to their injuries. The women's team did not have enough available golfers to post a team score.
The men's team did not finish the fall season as strong as they had hoped, but the veteran-filled team will look to improve when the spring season starts. As for the women, having a healthy team will allow them to post their first team score of the year when they tee it up next.