Homecoming game: Then and now
Different year, same result. The Wildcats not only beat the Willamette Bearcats in the homecoming game this Saturday — they also beat them in the homecoming game of 1973.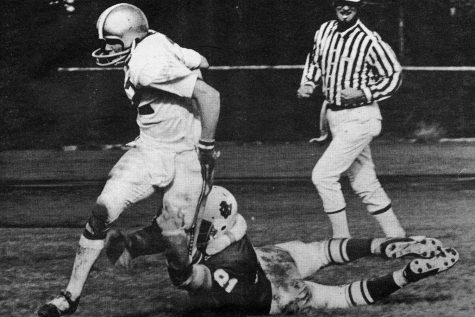 The homecoming game 45 years ago also ended in a shutout, with a final score of 17-0. Linfield player Jay Bruse tackles Willamette's then quarterback Dave Titus on the one-yard-line.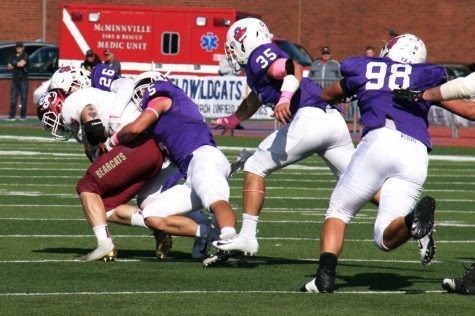 Now in the 2018 homecoming match Linfield sophmore Tyler Sitton (#26) and freshman Tyler Bergeron (#5) bring down a Willamette player with senior Patrick Pipitone (#35) and junior Tony Kraus (#98).