Life after sports doesn't mean life without sports
What happens when the one consistent activity in your life comes to an end? College is often the last time athletes play a sport competitively and the end is always bittersweet. Fall sports are mid-way through the season, which means that some graduated athletes are experiencing their first fall without a sport.
While every athlete's sports experience is unique, three Linfield alumni said the transition from being a four-year-collegiate athlete to a post-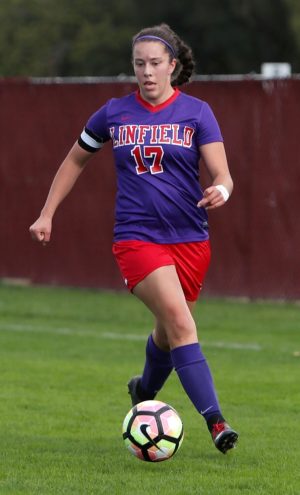 graduation adult has been difficult. But despite the abrupt change in lifestyle, they have all managed to find a way to incorporate elements of sports they love into their life.
Kyla Alvarenga, Jade Everage and Dylan Shephard all graduated spring of 2018 and played four years of sports at Linfield. Each have found different ways to cope and celebrate the end of an era.
Alvarenga said the transition to life without sports was one of the hardest things she has encountered. She described herself as someone who likes to stay busy, so missing those consistent two hours of practice every day has been challenging for her.
Missing the sport, she joined an adult soccer league in the beginning of October and has never been happier—and sore. It is the first time she's played since her Linfield soccer career ended in 2017. Through the adult league, she met many new people—a challenge she didn't expect but has found the most difficult since ending her organized sports 
career.
"Soccer has been the longest consistent thing in my life," Alvarenga said, who started playing soccer on the streets of Honduras with the neighborhood boys when she was just 5 years old. "When I graduated, I was like 'well I don't know how to make friends anymore.' All my friends, I've played at least one or two seasons with them."
Missing the consistency of competing in a sport is something that Everage also described as a challenge in her post-grad life.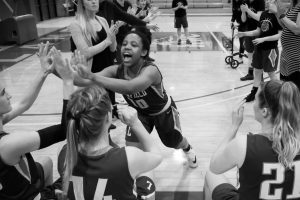 "The most difficult part is not having the structure," Everage said. "I'm so used to having a fully scheduled day, so it took me a while to convince myself that sometimes it's okay to have nothing to do."
On the other hand, Everage has found ways to celebrate her new-found freedom.
"It's great to be able to say 'yes' to my friends and family now," Everage said.
Dylan Shephard has also found many ways to fill his free time without practice or workouts.
Since his last season playing on the Linfield men's soccer team, Shephard has kept busy by joining an adult soccer and volleyball league, playing golf, weightlifting and hiking. Shephard still considers himself an athlete—it's just more of a "relaxed version," he said.  
Shephard has even stayed connected to Linfield soccer, as he is the assistant coach for the men's team alongside head coach Adam Howard. Alvarenga has also landed a coaching job, leading the women's freshman team at her old high school in Seattle, Washington.
Everage chose to get a gym membership when she began to feel restless without sports and goes regularly to run open scrimmages with others in the neighborhood.
"It's been really therapeutic to go and get some cardio while playing the sport I love," Everage said.
Staying connected to sports doesn't always have to be physically participating, either. In addition to pursuing her master's in public relations online from Lasell College, Everage works part-time as a social media specialist for Vector Marketing Corporation, which works with student-athletes around the country. She said she has been able to use her own experiences as a student-athlete with this job.
Alvarenga also plans to work with athletes outside coaching. She graduated with a bachelor's degree in athletic training and is studying to take the Board of Certification exam, which is a certification test for entry-level athletic trainers. Alvarenga said she originally chose to study athletic training specifically so she could stay connected to sports later in life.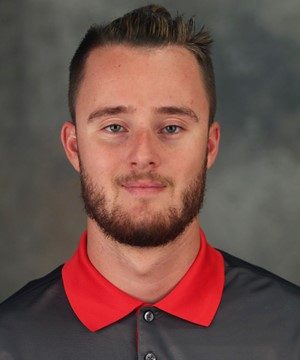 Doing anything for "the last time" is bittersweet, but Alvarenga said the most important thing to remember is to appreciate every moment.
"During a practice or a game, just step back and take it all it and appreciate the people around you," Alvarenga said. Alvarenga has since stayed connected with her old teammates, which is something that Everage also recommends.
"Stay connected with your upperclassmen," Everage advised. "Chances are they will be needed a mentor for inspiration and it's very rewarding to be able to inspire those to continue your legacy."
Playing a sport is more than the amount of minutes you played in your career.
"Soccer is the reason I know what passion, hard work and competitiveness is and those are characteristics I feel define me now as a person," Shephard said.
For any athlete approaching their last season, it's not the end of your relationship with sports—it's a new opportunity to apply what have learned throughout all the years being a part of a team.