Men's basketball team scores a new assistant coach.
The men's basketball team announced a new lead assistant coach on Sept. 24.
John Willis, previous assistant coach at Willamette University, has great admiration for the 'Cats and cannot wait for the season to start so he can start working with the basketball team. Players are confident in their ability to win this year and excited to start working with Willis as he seems to bring a great deal of enthusiasm to the table.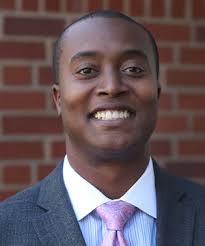 Head coach Shanan Rosenberg and Willis met about four years ago. Ever since then, Rosenberg has been a coach that Willis looks up to and hopes to mimic one day.
"He's been somebody that I've kind of admired his work. The thing that sold me the most on Coach Rose—and he doesn't even know this—the defense that he was running was a zone defense and nobody could crack it or figure it out," Willis said.
He said he feels as if it provides a great compliment to his offensive technique. Willis said he cannot wait to learn and collaborate throughout the season.
As far as the relationship between the two coaches goes, Willis refers to it as "a friendship born out of competition." Rosenberg expressed excitement regarding Willis' knowledge and experience as a coach in the area.
"He's also spent the last four or five years doing scouting reports and evaluating other players in the league so I'm sure he will bring a wealth of experience in assessing and analyzing" Rosenberg said.
This year, recruitment is especially important as many of the players are seniors and will soon be leaving Linfield. Rosenberg expressed urgency when it came to Willis' role in recruiting more players for next year and those to come.
Many of the players are seniors and have been playing with each other for a couple of years up until this point. Yet another factor that gives the team an extra edge when competing.
Willis is from Jacksonville, Florida, and has been coaching for twelve years since his senior year of college.
Prior to this year, Willis worked as assistant coach at Willamette University, as well as helped with their recruitment. Being a college coach is "chasing the dream" for Willis and he said he is happy to have had as many opportunities as he has had.
By having Willis on board as the new assistant basketball coach, Linfield players are not only gaining offensive insight, but they are learning important skills necessary to move into the next stage of their life.